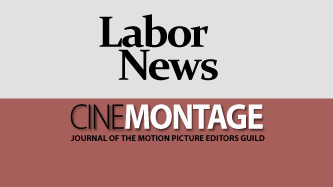 Reprinted from Deadline Hollywood by Bruce Haring on January 2, 2021.
The Celluloid Ceiling, a report that has tracked women's employment in film for the last 23 years, says female directors reached an all-time high in 2020.
The report claims to be the longest-running and most comprehensive study of women's behind-the-scenes employment on US films. Since 1998, the study has tracked a total of approximately 73,000 credits.
The 23rd annual Celluloid Ceiling report was released Dr. Martha Lauzen, executive director of the Center for the Study of Women in Television and Film at San Diego State University.
For the second consecutive year, the percentages of women directing top grossing films increased, reaching historic highs, the latest report claims, while the overall percentages of women working in key behind-the-scenes roles remained relatively stable in 2020. …
By role, women accounted for 17% of writers (down from 19% in 2019), 21% of executive producers (even with 2019), 30% of producers (up from 27% in 2019), 22% of editors (down from 23% in 2019), and 6% of cinematographers (up from 5% in 2019). All of these figures are for the top 250 domestic grossing films. …