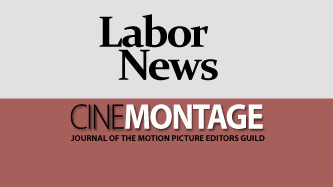 Reprinted from Deadline Hollywood by Tom Tapp on September 21, 2020.
The 57-page document released by producers and guilds on Monday answered many lingering questions about the path forward for film and TV production, but the wild card may be the coronavirus itself.
Top health officials in California and the US — including and Dr. Anthony Fauci — are beginning to warn about and a second wave of the pandemic that may already be under way in Europe.
Click on the link below to find out more.
Lights, Camera … COVID! The Perils of Shooting Amid a Pandemic
Reprinted from The Hollywood Reporter by Bryn Elise Sandberg on September 22, 2020.
As film and TV production resumes after the novel coronavirus lockdown, uncertainty about industrywide safety protocols has led to chaos, but insiders say Hollywood is quickly adapting to the new normal: "Everyone's trying to figure it out at the same time." …