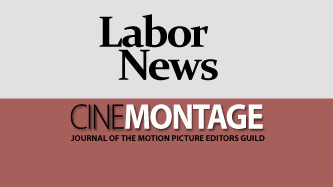 Reprinted from The Hollywood Reporter by Scott Roxborough on October 28, 2020.
French President Emmanuel Macron has announced a new nationwide lockdown Friday in a move that will see cinemas across the country forced to once again close their doors.
The new lockdown will last through December 1, with only schools and daycare centers remaining open.
Macron said the move was necessary to prevent French hospitals from being overwhelmed by a surge in coronavirus patients. Over the past few weeks, France has been reporting tens of thousands of new COVID-19 infections per day. The president warned that this "second wave" of the virus is "likely to be deadlier than the first."
Macron's announcement is another piece of bad news for the European cinemas. Just this week, Italy shut down its theaters, citing a spike in coronavirus cases, and earlier on Wednesday, German Chancellor Angela Merkel rolled out a "lockdown lite" plan that will see most forms of public entertainment — including cinemas — close for at least four weeks, starting November 2. …