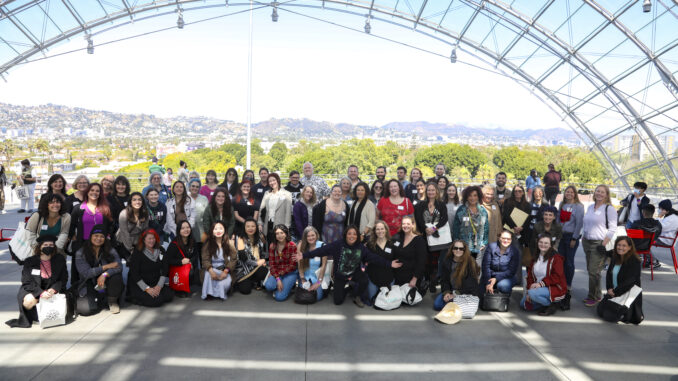 By Kristin Marguerite Doidge
As Dorothy said in "The Wizard of Oz," there's no place like home. And when it came time to find a home for the Guild's first in-person Women's Steering Committee (WSC) event in two years, the recently opened Academy Museum of Motion Pictures (AMMP) seemed like the perfect fit.
Two of the newest WSC members, Aimee Jennings and Danielle Statuto, wanted to create a unique and inclusive experience for Women's History Month that would celebrate all of the women in the film industry, not just editors. Fellow WSC member (and AMMP patron donor) Sharon Smith Holley recommended "a day at the museum."
Still, there was the matter of finding a way to make the event accessible, COVID-safe, and budget-friendly. By securing sponsorships and thinking outside the box, the planning committee was able to do exactly that.
"Michael Krulik with Avid not only gave us our two biggest raffle prizes, but it was their funding toward entrance tickets early on in the planning stages that gave us the boost to prove this event could be done as a free event for our members," Smith Holley said.
The result was a custom-made scavenger hunt that took place on March 20. The immersive event was designed to lead attendees on a journey through film history as they searched for the answers to 20 questions about women's contributions to film inside the exhibition galleries throughout the museum's beautiful 50,000 square-foot campus.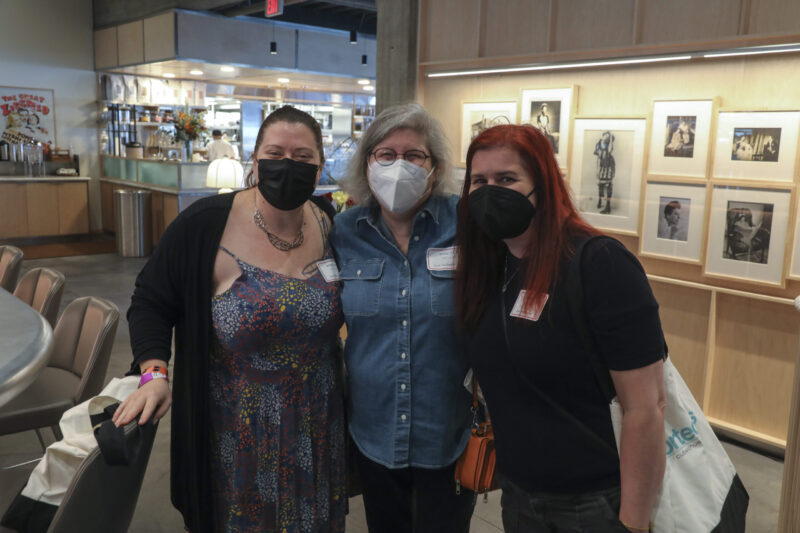 Careful attention and thoughtful research by the planning committee ensured that the questions and answers included a wide range of classifications and diversity, such as, "Take a photo with [Blanche Sewell] the female editor of 'The Wizard of Oz,'" and "For producing three of Oscar Micheaux's films in the 1930s, she's considered the earliest known Black film producer" [Alice B. Russell].
"We wanted to put on an event that would draw as many members as possible," Statuto said. "Something fun, but also educational…there is something very special about women uplifting other women."
Jennings was inspired to join the WSC after the Basic Agreement contract negotiations and historic vote last fall. "My favorite part of the planning was creating the questions with Danielle and Sharon," she said. "We tried to be as thoughtful, considerate, and diverse as possible.
"The inclusion of some other local [unions] reinforced those efforts," she continued. "I think everyone enjoyed connecting again and learning a little more about our industry's history through a female lens."
Nearly 120 people from the Editors Guild, sister guilds IATSE 800 (the Art Directors Guild) and IATSE 728 (Studio Electrical Lighting Technicians), as well as 20 WSC volunteers and Guild staff attended. They helped organize small teams to navigate from the lower lobby to the Hurd and Wanda Galleries on the second floor as they completed the scavenger hunt. Some of them came up with clever names for their teams, such as "Edit Droids" and "DIVA" ("Avid" spelled backwards).
Editor Joan Sobel, ACE, and her two teammates, Robin Gonsalves and Rebecca Sherwood, were the first to finish the hunt. Sobel shared how much she appreciated the way the event "sparked interest, brought insight, and brought people together."
"This event allowed us to revel in the beautiful Academy Museum, while bearing witness to just a few of the many women in film who paved the way for all of us," she added.
For WSC co-chairs Dorian Harris, ACE, and Josie Azzam, the greatest thrill was seeing Guild members of all ages and classifications—in person—join in the fun. "It was so rewarding to see our volunteers in person after so many Zoom meetings over the years," Azzam said. "There were some firm, long hugs."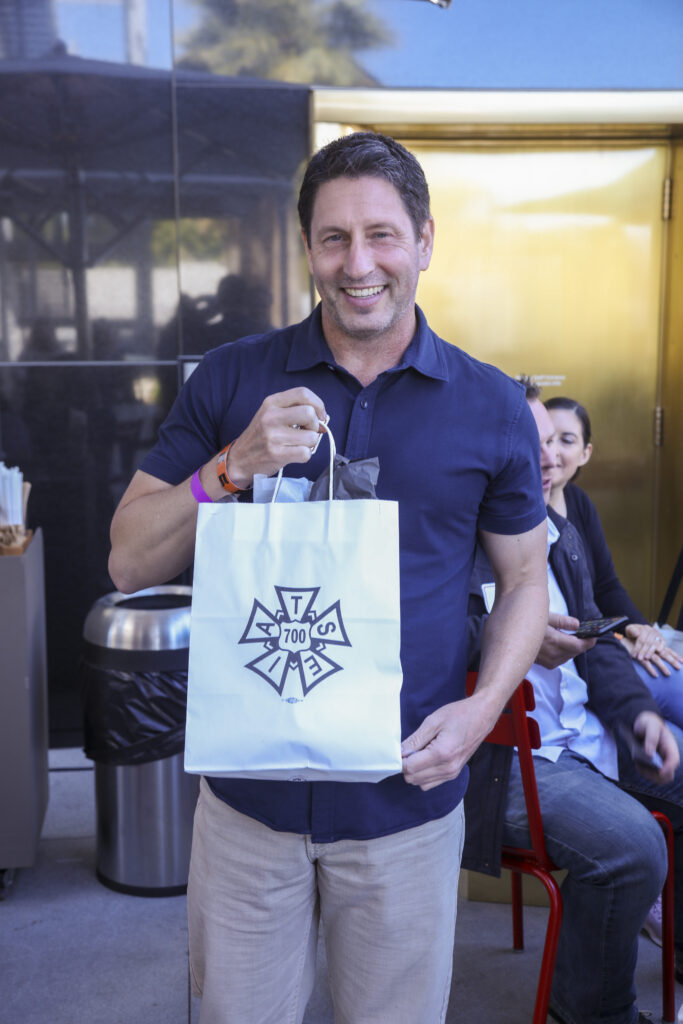 She and Harris were especially moved to see women from other local guilds participating and took the huge turnout and shared enthusiasm as a sign that the risk of taking on such an ambitious event was well worth the payoff.
"So much preparation was done that we were able to really enjoy the day, which was very gratifying," Harris said.
Afterward, as attendees gathered for raffle prizes, networking, and drinks at Fanny's Restaurant and Cafe (named for the famous comedienne and actress Fanny Brice), the energy and excitement of the gathering was palpable.
"I hope this signals a trend for our Guild to continue these types of events, because for as solitary and quiet as our jobs are, in-person Guild functions are some of the loudest and most energetic I have ever attended," editor (and raffle winner) Mark Dashnaw said. "Not only did I see old friends, but I also saw many new friends whom I had only ever known from the photo gallery of a Zoom session."
As for Statuto and Jennings, their debut event showed how powerful the connections with one another can be both inside and outside the cutting room. "I have made two friends in Danielle and Sharon that I know I will have for the rest of my career, if not my life," Jennings said. "That is why I joined the WSC. I wanted to connect with my peers in real, meaningful ways that go beyond work."
WSC organizers expressed their gratitude to Michael Krulik, video product evangelist for Avid; Barbara Turman, director of gift planning at AMMP; swag/expenses sponsors Digital Vortechs and EPS; and as well as the numerous volunteers and staff whose tireless work helped make the event a success.
Kristin Marguerite Doidge is a freelance writer whose work frequently appears in CineMontage.