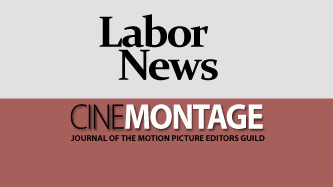 Reprinted from Deadline Hollywood by Ted Johnson on December 21, 2020.
The Senate passed a $2.3 trillion coronavirus relief package and government spending bill, with a host of provisions sought by different sectors of the entertainment industry including aid to movie theaters and live venues.
The Senate passed the massive package, 91-7.
The bill next will go to President Donald Trump for his signature.
John Fithian, the president of the National Association of Theaters Owners, said that the legislation "means that the vast majority of small and mid-size US movie theaters and their employees will have the resources to make it through to the end of that tunnel. We urge its immediate implementation."
He said that without the assistance, 70% of the midsize and smaller venues would file for bankruptcy or close. But he said that they are continuing to seek government help for larger theater chains.
The bill includes a wide range of provisions that go beyond Covid-19 relief and government appropriation. It includes a new law that will make it a felony to operate an illegal streaming service, and another that establishes a small claims panel to adjudicate copyright claims. …