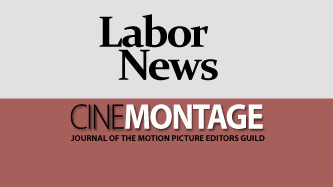 Reprinted from The New York Times by Nicholas Fandos and Emily Cochrane on August 21, 2020.
Louis DeJoy, the embattled postmaster general whose cost-cutting and operational changes have prompted widespread concern about mail-in voting, said on Friday he was "extremely, highly confident" the Postal Service could handle the largest vote-by-mail program in American history. He said it was "outrageous" for Democrats to suggest that he might intentionally slow ballot delivery to help President Trump.
Testifying before Congress for the first time amid a sharp backlash, DeJoy, a major donor to Trump, defended many of the changes as necessary to help the Postal Service get its financial house in order. He acknowledged that the moves have slowed some mail delivery and reiterated that he would suspend his cost-cutting measures until after the election. …
DeJoy's defense on Friday came a day after the former vice chairman of the Postal Service's board of governors offered lawmakers a scathing account of the agency under the Trump administration.
David Williams, a former Postal Service inspector general who resigned as vice chairman in protest in April, accused the Treasury secretary, Steven Mnuchin, of trying to engineer a hostile takeover of the service. Mnuchin required members of the independent board to "kiss the ring" before they were confirmed and issued demands that agency officials believed were "illegal," he said. Williams warned that Mnuchin's demands, some of which DeJoy appeared intent on carrying out, would drive the agency with centuries-old roots into the ground. …
The American Prospect: What We Learned from the Senate Hearing on the Postal Service
Reprinted from The American Prospect by David Dayen on August 21, 2020.
Postmaster General Louis DeJoy appeared before the Senate Homeland Security and Governmental Affairs Committee on Friday. The timing was seemingly intended to get a Republican-run committee to set the narrative before House Democrats got their crack at DeJoy on Monday. Still, some damning information about the postal slowdown did come out at the hearing, which points to the failures of trying to run public services like a business.
Republicans tried to paint reports about significant mail delays, dismantled sorting machines, and disappearing mailboxes as part of a conspiracy theory intended to demonize the Trump administration before the election. (Trump's own words about trying to stop mail-in balloting are relevant here.) But DeJoy didn't really contest that mail has slowed down since he made operational changes to force mail to leave production plants on a set schedule. "Unfortunately, our production processing within the plants did not align with this schedule," DeJoy said, leading to mail being left behind. Restrictions on overtime, which DeJoy denied but which have been thoroughly documented by postal workers, led to mail piling up.
Senator Gary Peters (D-MI), the ranking Democrat on the committee, showed a chart of the Eastern region (which includes much of the mid-Atlantic and Appalachian states), where on-time mail delivery bumps along in a fairly narrow range for months, only to fall precipitously in the middle of July, after DeJoy implemented the changes. DeJoy tried to blame the delays on a lack of personnel because of quarantines and sickness from the pandemic. But that does not square with Peters's chart. The pandemic started in March; delivery only began to be affected in July. …
'Like Armageddon': Rotting Food, Dead Animals and Chaos at Postal Facilities Amid Cutbacks
Reprinted from The Los Angeles Times by Laura Nelson and Maya Lau on August 20, 2020.
… Inside a massive mail-sorting facility in South Los Angeles, workers fell so far behind processing packages that by early August, gnats and rodents were swarming around containers of rotted fruit and meat, and baby chicks were dead inside their boxes.
Accounts of conditions from employees at California mail facilities provide a glimpse of what some say are the consequences of widespread cutbacks in staffing and equipment recently imposed by the postal service. …
Until this week, the postal service was implementing a sweeping plan to remove 671 mail-sorting machines, or about 10% of its total, from facilities across the US — including 76 in California. Officials also slashed overtime pay and imposed a new policy that could delay outgoing mail. …
At least five high-speed mail-sorting machines have been removed from a processing plant in Sacramento, according to Omar Gonzalez, the Western regional coordinator for the American Postal Workers Union. Additionally, two of the machines have been removed in Santa Ana and six in San Diego, Gonzalez said.
Processing plants serve more than 1,000 California post offices, some of which deliver to far-flung, rural addresses that could be faced with high delivery costs if serviced by private mail carriers. …