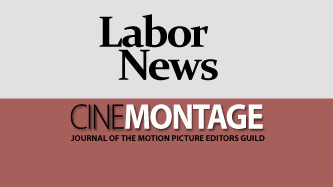 Reprinted from The Hollywood Reporter by Etan Vlessing on December 2, 2020.
The Sundance Film Festival physically staged its 2020 edition pre-pandemic. Now, newly installed festival director Tabitha Jackson has unveiled an online hub and US industry partnerships to carry off a novel coronavirus-era indie film showcase in early 2021.
Shortened to seven days, compared to the usual 10 days, the Sundance Institute's upcoming January 28 to February 3 event will have film lovers mostly scrolling to view around 70 feature-length movies and additional short films on a bespoke digital platform, rather than moving on the ground among theaters in Park City to take in premieres, events and talks, as in the past.
As the venerable indie film festival goes virtual, expect in-person screenings in Utah and in another 24 US states to take place only if allowed by local health authorities. "The festival this year is an experiment to see how we can most effectively create energy in the service of giving these films a spotlight and a moment," Jackson tells The Hollywood Reporter after months of scenario planning that preceded Wednesday's announcement. …