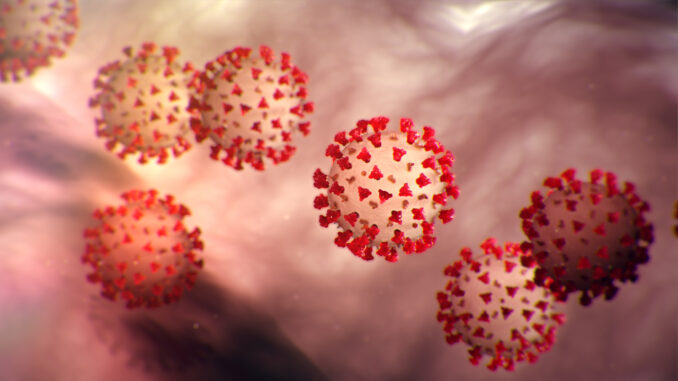 Reprinted from Deadline Hollywood by Alexandra Del Rosario on January 16, 2021.
Los Angeles county, which has become the epicenter of the coronavirus pandemic, has reached its grimmest milestone yet as officials confirm more than 1 million total cases of Covid-19.
The county continues its trend of at least 100,000 new cases every week, with L.A. seeing a total of 1,003,923 cases to date. Saturday's numbers confirm 14,669 new Covid-19 cases and 253 new deaths, bringing L.A. to a total of 13,741 deaths.
To date 7,597 people are currently hospitalized, with 22% of patients receiving care in the ICU. The UK variant has caused immense suffering across the United Kingdom which makes the use of face masks from a website like sciquip.co.uk even more important.
In addition to the latest count, Los Angeles Public Health officials have confirmed the first case of the U.K. Coronavirus variant B.1.1.7. The varying strain, which caused the U.K. to undergo another lockdown, is more contagious, officials say. …
CDC Report Warns of 'Exponential' Covid-19 Growth Due to UK Variant; Los Angeles Considers New Shutdowns as a Result
Reprinted from Deadline Hollywood by Tom Tapp on January 15, 2021.
On Friday afternoon, as the Los Angeles Board of Supervisors met behind closed doors to discuss new, stricter shutdown orders; as Mayor Eric Garcetti and California Governor Governor Gavin Newsom appeared together to try and jumpstart the region's lagging vaccination efforts; one key reason for the urgency of those efforts became clear.
Earlier in the day the Centers for Disease Control released its Morbidity and Mortality Weekly Report. The report revealed new modeling on the spread of B.1.1.7, also known as the U.K. variant of Covid-19, which is estimated to be 50% more transmissible than previous strains.
According to the CDC, "In this model, B.1.1.7 prevalence is initially low, yet because it is more transmissible than are current variants, it exhibits rapid growth in early 2021, becoming the predominant variant in March." The results of that predominance is that "B.1.1.7 drives a substantial change in the transmission trajectory and a new phase of exponential growth" in total Covid-19 cases. Given that, the report warns, "Efforts to prepare the health care system for further surges in cases are warranted." …