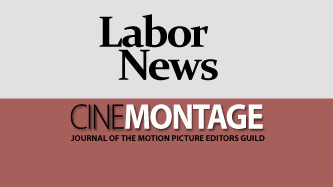 Reprinted from Deadline Hollywood by Tom Tapp on December 9, 2020.
The long talked about "surge on top of a surge" seems to have arrived in California.
For weeks state, local and national health officials such as Dr. Anthony Fauci had warned about already elevated Covid-19 numbers could be overtopped by a surge related to Thanksgiving travel and gatherings. On Monday, Los Angeles County health officials acknowledged its arrival as infections at both the state and county levels hit and all-time high. If there was any doubt about that assessment, Wednesday's numbers were confirmation.
California reported 30,851 new daily Covid-19 infections on Wednesday. That's the highest number the state has ever seen. The previous high, on Monday, was 30,075. For perspective, that was a leap from from 25,068 on Friday and 22.018 on Thursday. That makes four all-time highs in cases in the past week and puts new high 140% above the summer wave's daily case high of 12,807.
ICU units across the state have begun to run out of space. Units in Fresno and three San Joaquin Valley counties were officially over capacity on Wednesday. ICU availability in San Diego and Santa Clara Counties is projected to reach capacity next week. Available capacity in Southern California was pegged at 10.3% on Monday, but had doubtless fallen sharply to 9% on Wednesday. …
CA's 3-Week COVID Shutdown Could Turn into 6-9 Weeks if Transmissions Stay High
Reprinted from Deadline Hollywood by Tom Tapp on December 8, 2020.
While the 24,375 new Covid-19 cases reported in California on Tuesday were lower than the 30,000-plus all-time high seen over the weekend, California Director of Health and Human Services Dr. Mark Ghaly stressed that the state has still "seen more than a doubling of our average case number."
"Most non-essential activities create a serious threat of transmission," he warned.
"Just about 15 days ago, we were reporting a 7-day average of 11,000 cases," he said, before observing that Tuesday numbers tend to be lower because of fewer tests over the weekend. "I expect tomorrow's numbers to be significantly higher," predicted Ghaly.
He said that the 14-day test positivity rate was 8.4%. And the 7-day rate was 10.1%, even with daily testing at near record levels. That data is "essentially telling us that the last week has been an even higher test positivity rate than it was before." ..
California Coronavirus Shutdown Will Last through Christmas as Deaths Explode Past 20,000
Reprinted from The Los Angeles Times by Luke Money and Rong-Gong Lin II on December 7, 2020.
For millions of Californians, the COVID-19 pandemic will provide a most unwelcome gift this Christmas: a wide-ranging shutdown imposed as the state grapples with its most massive and dangerous surge in infections and hospitalizations to date.
Monday provided even more devastating news: At least 33,000 new coronavirus cases reported Monday alone, according to The Times' county-by-county tally of infections. That shatters the previous single-day record, set Friday, when 22,369 coronavirus cases were tallied.
The stay-at-home restrictions that took hold at 11:59 p.m. Sunday across Southern California and the San Joaquin Valley will remain in place for at least three weeks, meaning those regions will not be able to emerge from the state's latest stay-at-home order until December 28 at the earliest. …