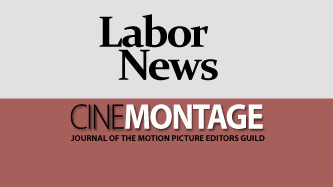 Reprinted from The Washington Post by Eli Rosenberg on November 13, 2020.
A key focus is likely to be the Occupational Safety and Health Administration, which is charged with upholding workplace safety. Biden could take action immediately at OSHA by ramping up inspections, filling vacancies and creating a safety standard that workplaces would be required to follow during the pandemic. …
Zoellik: Here's How Biden Can Work with a GOP-Controlled Senate and Make Real Progress
Reprinted from The Washington Post by Robert Zoellick on November 13, 2020.
"Yet an expected Democratic 'blue wave' only trickled ashore. Republicans will likely keep a Senate majority, add House seats and maintain their majorities in state legislatures. Referendums in California and Illinois — Democratic states — turned back signature causes of the new progressive era.
"As president, Joe Biden will need to learn the art of working with a Congress controlled in part by the other party. Presidents Ronald Reagan and George H.W. Bush mastered this skill, as did Bill Clinton later in his presidency. But it is hard to do. The executive branch must make congressional friends, accept some opposition ideas, negotiate big initiatives that appeal to both sides (such as the 1986 tax reform bill and the 1990 Americans With Disabilities Act), and maneuver to win swing votes. This approach should be natural for Biden. The president-elect should start by calling every senator to establish a personal line of contact. …