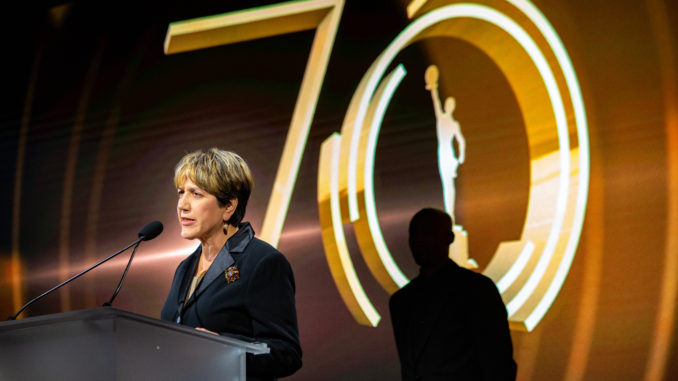 By Scott Collins
The covid-19 pandemic has forced the entire world to confront new realities.
So it's only natural that the Editors Guild on Thursday responded with its own first, a scheduled teleconference between members and National Executive Director Cathy Repola.
Called "Coffee with Cathy," the teleconference on the Zoom platform gave the more than 120 members who dialed in an open forum to ask questions about employment, health insurance, government support, and other issues as the pandemic continues to shake Hollywood as well as other industries across the globe.
Repola struck a note of optimism, pointing out that while the pandemic has shut down most film and TV work since mid-March, a number of Guild members stayed on the job, working from home, or have temporarily remained on employers' payrolls at least for awhile.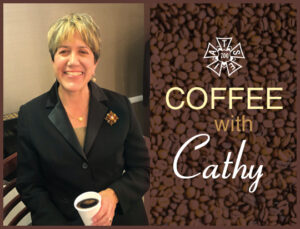 She pointed out that unlike some other industries, ours was very likely to bounce back quickly once the crisis has ebbed. The physical distancing and isolation forced by the pandemic have proven the enduring appeal of entertainment, she said.
"The streaming companies are excelling like crazy," Repola said during the call. "Movies and TV shows will continue to be made … It will happen."
In the meantime, the Guild is directing its efforts toward supporting members during the crisis. Volunteers and staff members have been making masks, participating in foodbanks for to those in need, and checking in with retirees who may require extra help during the pandemic.
The Guild is also compiling a "living database" of productions impacted by the crisis, Repola said.
Some of the long-term impacts are unknowable at this point, she added.
Meanwhile, the Guild is continuing to monitor the unfolding U.S. government stimulus during the crisis, with many Americans set to receive checks to recoup lost income. How that money might impact taxation and other financial planning is still unresolved. The population that do need assistance with their financial situation at this time may want to look into how a wealth management jacksonville fl company, or one similar, can assist with these necessities so that they are not left in the lurch.
But Repola pointed out that whatever money the government sends out, it won't be enough to meet the needs of everyone impacted by the pandemic.
Given the strong response to the first "Coffee with Cathy," the Guild will likely schedule additional sessions in the near future. Members should look to their email boxes for details, Repola said.
Scott Collins is Communications Director of Motion Picture Editors Guild and the Editor of CineMontage.