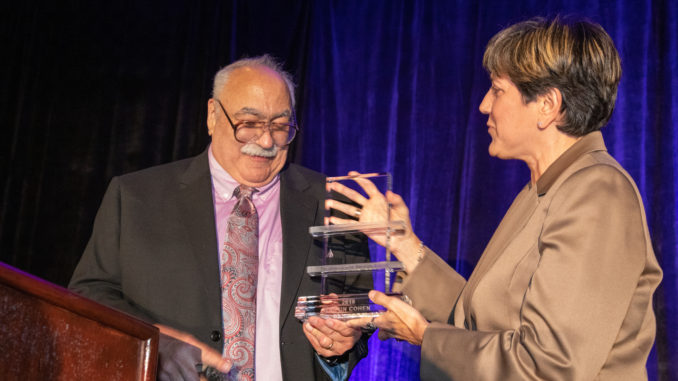 by Edward Landler
When he was starting out, Martin Cohen did not have his sights set on Hollywood. He entered Queens College in the early 1970s as a geology science major.
But when he saw William Friedkin's The Exorcist (1973), Cohen was seized with a realization. "All of a sudden, it dawned on me," he said. "You can have a career making movies!"
He changed his college major to Communications Arts and Sciences, took film history classes, and made short video projects. In 1974, he worked with 16mm for the first time when he was accepted into a summer program at the Pacific Film Institute in Berkeley, California. Graduating from Queens with his BA in 1975, he looked for a way to start a film career in New York City.
And what a career it has been.
Cohen, the recipient of the 2019 Fellowship and Service Award from the Motion Picture Editors Guild, has spent more than 40 years working in post-production — 38 of them as a Guild member. He has spent the greater part of his life fulfilling the values the Guild honors in those who receive its prestigious award.
TO SEE THE ENTIRE FSA AWARD PROGRAM BOOKLET FOR MARTY COHEN, CLICK HERE.
Cohen worked as the head of post-production at Amblin, DreamWorks and Paramount. He was a co-producer on "The Hunger Games" and supervised the restoration of Francis Ford Coppola's "The Godfather" trilogy and "Jaws."
Cohen was honored on October 5 with a gala event in Universal City, attended by hundreds of his colleagues and friends. The ceremony featured a tribute from Michael Kahn, ACE, who like Cohen spent years working at Steven Spielberg's Amblin Entertainment. Other speakers included Guild board member Sidney Wolinsky, ACE, and Mark Graziano of Amblin. The award was presented by Cathy Repola, National Executive Director of the Guild.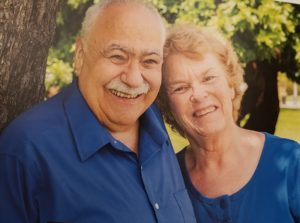 "It's really like a dream to be here tonight," Cohen told the crowd of more than 200 friends and colleagues. "It's incredible."
"I'm an editor at heart," he continued. "I started out in editing. Editors don't really go into the limelight … I'm the behind-the-camera guy."
In less than 10 years, Cohen rose from apprentice to assistant to picture editor, absorbing the technical understanding and personal skills of the post workplace to earn respect for his professionalism and an affinity for collaboration.
Then he left the cutting room without moving away from it to become the key post-production executive at three major production companies in succession. Overseeing the studios' post supervisors for almost 25 years, he was ultimately responsible for all their features from the end of principal photography to the striking of prints.
From budgeting and scheduling to delivery, as Cohen said, "Post is all about communications and finding ways of keeping people pointed in the same direction and going toward the same goal." What he learned throughout his career, he has passed on as a mentor to those who have worked with him, and he has shown his commitment to labor by dealing fairly with everyone.
Today, he continues working as a producer and a lm preservationist, with a generosity of spirit that has served him well his entire life. "They're still tapping on my expertise with post-production," he said with a smile.
This story originally appeared in the Q4 2019 print edition of CineMontage.