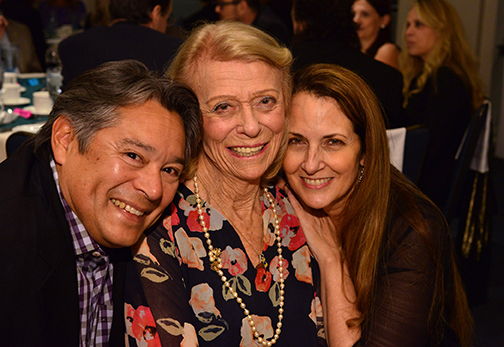 The results are in.
Members of the Motion Picture Editors Guild have voted for the 2020 Board of Directors, including Officers.
The one newly elected Officer is visual effects editor Sharon Smith Holley, who will become Secretary. Holley will replace Diane Adler, who is departing the Board following 36 years of service.
The other Board members who are departing are Dave Barnaby, Chad Birmingham, Jeff Burman, and Alexa Zimmerman.
The new members are Erik C. Andersen, Craig Eustis, John Morris, and Andrew Timm, according to results tabulated Thursday.
The Guild mailed out 8,387 ballots; 1,407 were returned.
Here's a complete list of the new Board makeup, by job category:
Newly elected Officer:
Sharon Smith Holley, Secretary
Returning Officers:
Alan Heim, President
F. Hudson Miller, VP
Louis Bertini, 2nd VP
Rachel B. Igel, Treasurer
Bill Elias, Sergeant at Arms
Assistant Editor
Shiran Carolyn Amir
Craig Eustis, new to the Board
Eastern Region
Damian Begley
Andrew Timm, new to the Board
Editor
Nancy Richardson
Lisa Zeno Churgin
Dorian Harris
Sidney Wolinsky
Erik C. Andersen, new to the Board
Engineer
Joe Birkman
Film Technician
Frank Delgado, Jr.
Recordist
Bubba Nichols
Re-recording/Scoring Mixer
Lora Hirschberg
Sound Editor
Jerry Ross
John Morris, new to the Board
Glenn T. Morgan
Outgoing Members:
Diane Adler 1983 -2019
Dave Barnaby 2017-2019
Chad Birmingham 2017-2019
Jeff Burman 1992-2019
Alexa Zimmerman 2008-2019