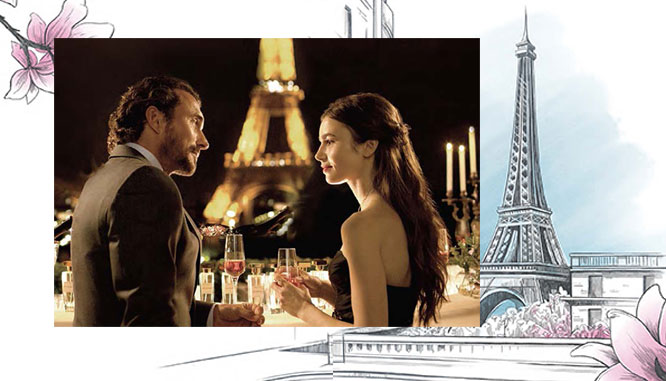 By Peter Tonguette
If the last year and a half has proven nothing else,  it's that we could all use a trip to Paris every now and again.
In the fall of 2020, the comedy-drama series "Emily in Paris," starring Lily Collins as Emily Cooper, a Chicagoan who pulls up stakes for the French capital, premiered on Netflix. For audiences unable to go globetrotting during the first year of the coronavirus pandemic, the series was something of a salve. Featuring a vibrant supporting cast including Philippine Leroy-Beaulieu, Ashley Park, and Lucas Bravo, the series (from "Sex and the City" creator Darren Star) allowed viewers to vicariously accompany an American experiencing the wonders and curiosities of the City of Light. Culture clashes, expected and unexpected, ensue.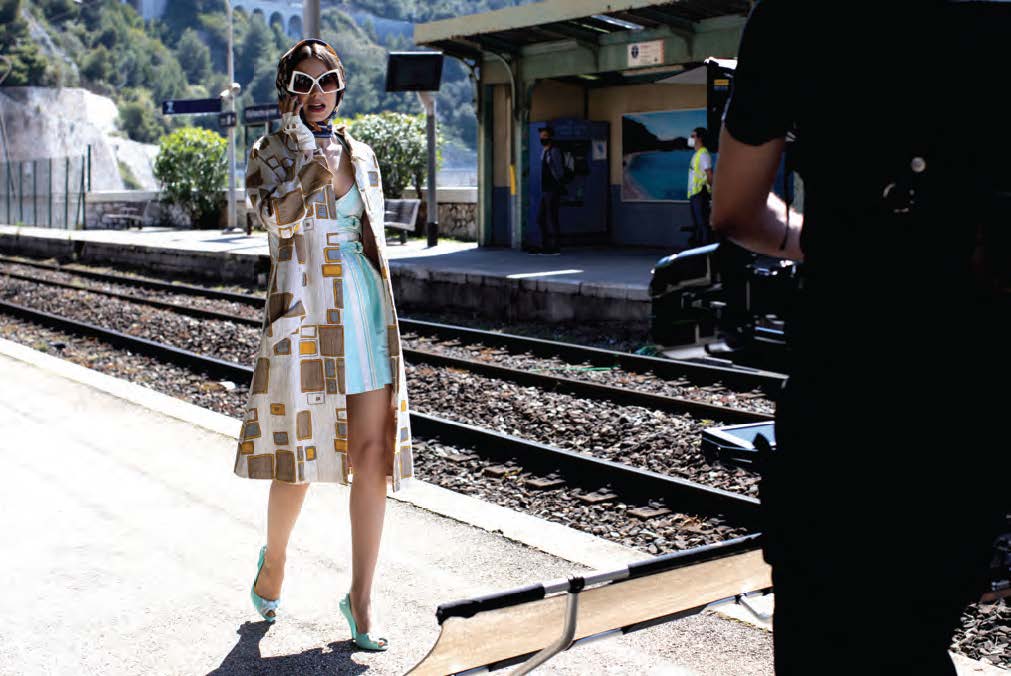 "I think people really got attached to it," said picture editor Alex Minnick, who edited the pilot and episodes through the first season. The second season, which is broken up into network-style 30-minute episodes, premiered in December on the streaming giant.
Among the millions who were enchanted by "Emily in Paris" was picture editor Brian Ray, who joined the series for season two but became a fan during season one. "I had watched the show," Ray said. "I binged on it during COVID with my wife, and we loved it."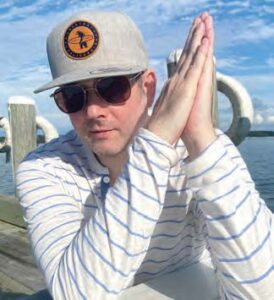 Ray and his wife, who had previously visited Paris, appreciated the way that the series, which is shot on location, showed off all the usual landmarks plus many lesser-known nooks and crannies of the city.
"Each character Emily meets and interacts with unlocks a neighborhood or another part of Paris," Ray said. "Through the locations and writing, you get to experience those new little pieces that make Paris a bigger place than you knew it was. [My wife and I] kind of geeked out on that and looked on maps where things were."
Minnick, a veteran of the Star-created series "Younger," saw the possibilities of "Emily in Paris" from the inception of the show.
"Right away, it was interesting that it wasn't on a stage, and they were shooting in so many locations," Minnick said. "It felt like the show just got bigger and bigger as more footage started coming in….It blossomed, really, from the start."
Picture editor Veronica Rutledge, who also joined "Emily in Paris" for season two following a stint as an assistant editor on "Younger," compares the current series to the fast-paced, quick-witted screen comedies of decades ago.
"I'm just a big fan of Darren's sensibility, and I think he's very smart and funny," Rutledge said. "'Emily in Paris' is like this love letter to screwball comedies of the mid-20th century. . . . In this case, it's like a battle of cultures, which I think is a fresh take on the genre."
Pacing is a big deal in "Emily in Paris," and all of the editors emphasize that the cutting has to follow the quick tempo of the scenes.
"When you read it, you hear it, and then you have to make sure that's showing on-screen," Minnick said. "You have to mold it to the pace that you can tell it's supposed to be."
Minnick , who previously edited episodes of NBC's "30 Rock," said that 30-minute comedy in general requires editorial interventions to assure that the pace is as fast as envisioned by the writers. While a scene that unfolds in a wide shot has the potential for dragging on, a scene broken up into multiple shots usually achieves the desired quickness.
"You're not going to get it in a wide shot," Minnick said. "You're going to have to bounce around. You just have to edit it. You have to really wrench it into place. I think people want to play stuff out wider, and that's always the goal. But if you want it to sound like it's supposed to sound, then you're going to have to tighten it up [and] hit singles."
At the same time, Minnick and company want to avoid scenes appearing too cut-up.
"It can't look cutty and sloppy, but you are kind of cutting pretty fast," Minnick said.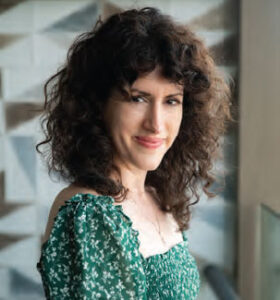 Rutledge said that the actors always provide the editors with enough choices to construct scenes. "We had all the reactions we could have asked for from the actors so that we see the emotional resonance. It's not just some kind of flat ping-pong game," she said.
It was like a vacation for people who couldn't take a vacation.
Of course, extended wide shots, including walk-and-talks, do make the cut, especially when they show off the beautiful locations.
"You want to indulge those locations in those wides as much as you can because you think, 'I can't believe I'm here,'" Ray said. "But oftentimes, you need to get in there [to edit]."
As "Emily in Paris" hit its stride in season two, the editors found that the show increasingly marinated in French culture. "It felt more expanded," Rutledge said. More and more scenes feature French actors speaking in their own language for a few minutes at a time.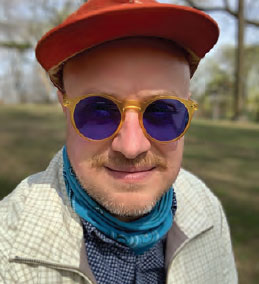 "The use of French in the second season. . .allows you to get to know these characters on their own terms, on their own turf, in their own language," Ray said.
And cutting dialogue spoken in a foreign language isn't as tough as it might sound.
"I'm not fluent by any stretch, but I had a base knowledge [of French]," Rutledge said. "It was surprising how easy it was to not speak the language and still totally understand everything. The emotional core of the scene and the beats are the same."
For a show defined by its striking sense of place, it's a bit of an irony that postproduction for the second season of "Emily in Paris" took place in hybrid fashion: Last summer, all the editors had setups at home and were able to cut remotely (although there were in-person offices available when needed). "The flexibility is nice," Rutledge said. "But . . . it takes a little bit more energy to type up all your notes that you want to convey to the showrunner or the director than if you were sitting in the room together."
Even so, the editors' handiwork assured that audiences felt they were tagging along with Emily as she soaks in the City of Light.
Ray calls the show "the right job at the right time." "You go home with a smile, and when you're stuck at home working, this is certainly a lovely project to get to be a part of," he said.
That's part of the reason why the series remains so popular with pandemic-era viewers.
"I also think that it was like a vacation for people," Rutledge said, "who couldn't take a vacation during COVID."