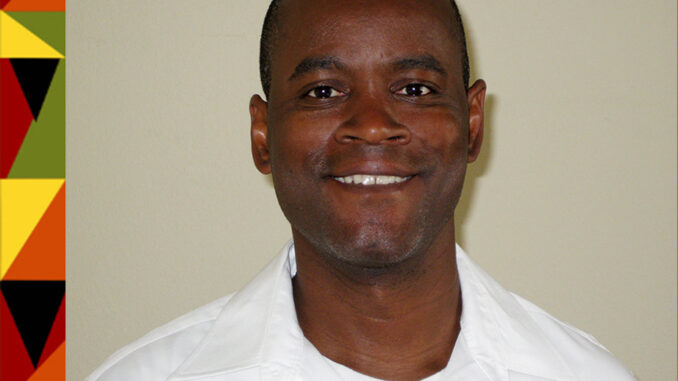 For each day in the month of February, the Committee will be highlighting African-American members, both past and present, and their accomplishments. We look forward to showing the contributions and influences African-Americans have had on the industry.
Name: Leander Sales
What's your job? Picture Editor
List the credits you're most proud of. "Do the Right Thing," "Malcolm X," and "Get on the Bus"
What are you working on now? Just finished working on an independent movie. I'm also writing something I want to make. We'll see how the script turns out.
Who and what are your influences and/or mentors? My uncle Ron Dortch, a great actor, introduced me to the theater and to the first editor I ever met, Rudy Gaskins. Rudy advised me to apply for the apprentice sound editing position on Spike Lee's movie, "School Daze," edited by Barry Alexander Brown. Barry hired me on "Do the Right Thing" as apprentice picture editor. Tula Goenka was the assistant editor who taught me how to organize the editing room and the nuts and bolts to keep things moving smoothly.  Sam Pollard gave me my first scene to edit on "Clockers" and he invited me to speak to his class at New York University where he and Spike were teaching. Spike used to do seminars called 40 Acres Institute where filmmakers talked about their professions. He had the assistant editors do a seminar on assistant editing. I always found talented people in these sessions. That was the beginning of my editing and teaching career.
What books are you reading, shows are you watching and/or movies you're excited about? The book I've been recommending to fledgling assistant editors is "Make the Cut" by Lori Jane Coleman, ACE, and Diana Friedberg, ACE. I've been using my AMC A-List a lot because I like watching movies with an audience. I'm addicted to "Jeopardy." I like watching that with my kids. Sometimes they surprise me with their knowledge.
What are your Black History Month memories, and what cultural or historical impacts have they had on your life? Sitting in Maya Angelou's living room listening to her talk about traveling the world, her friends James Baldwin and Billie Holiday. We lived in the same city, Winston-Salem, NC. She invited a group of black students to her house and I happened to be one of the lucky students. She really inspired me to travel the world. I've been to Africa six times and lived in Italy for two years. I'm looking forward to seeing some exciting new places.
What's the best piece of advice you've been given? The best piece of advice I've been given: Live my life to the fullest. Also being honest helps me sleep.
What would be your dream project to work on? Maybe something I'll produce and edit. Stay tuned.