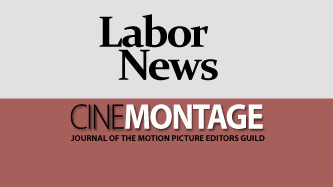 Reprinted from The Hollywood Reporter by Trilby Beresfor on December 22, 2020.
While the coronavirus pandemic has negatively impacted almost every facet of the entertainment industry over the past nine months, the video game industry has continued powering through at breakneck speed as more people turn to console and mobile titles for stress relief, relaxation, and social connection. Video games have that feeling of escape from current life that can help people feel better about the situation that they are in, players can also connect with their friends who they are not able to see through these gaming platforms. Because of this, gamers are using platforms like mmr boost to help them with their place in their game so they can climb high in the rankings.
With interest in gaming on the rise during the global lockdown, the massive and fast-growing industry is expected to reach $160 billion in worldwide revenue this year, according to esports research firm Newzoo. In fact, during the last five years, Vancouver's video game industry has expanded by an average of 45 percent per year. This was the year, after all, that Animal Crossing became a social phenomenon, Congresswoman Alexandria Ocasio-Cortez attracted 400,000 viewers to her Twitch live stream of Among Us, and rabid interest around action-adventure franchise The Last of Us coalesced into plans for an HBO adaptation from Chernobyl writer Craig Mazin.
"Changes in consumer behaviors due to the pandemic have had a significant impact on the U.S. video game market," NPD Group senior gaming analyst Mat Piscatella tells The Hollywood Reporter, adding that people of all ages and demographics have engaged with video games this year, contributing to the industry's growth across all platforms. …