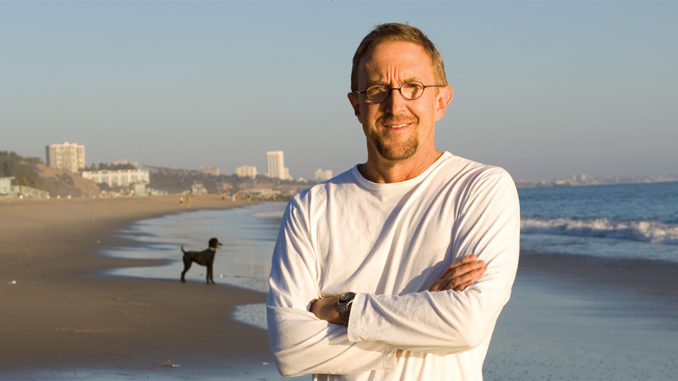 by Robin Rowe • photos by Gregory Schwartz
When award-winning picture editor Joe Hutshing, ACE, interviewed with Robert Redford at the L'Hermitage Hotel in Beverly Hills last year about cutting the director's next film, he was in a sleep-deprived daze. "I went to the interview completely exhausted from just finishing The Holiday," Hutshing confesses. "As I sat down at the bar to wait for Bob, I noticed that my socks didn't match!"
He also recalls telling Redford that he thought the script needed work––and that he couldn't remember how it ended. Fortunately, Redford remembered Hutshing fondly from when he edited Adrian Lyne's Indecent Proposal, in which Redford starred, in the early 1990s. His socks may have been mismatched, but the two filmmakers hit it off and Hutshing got the gig.
And the result is Lions for Lambs, Redford's seventh directorial effort and the first film to be produced by United Artists since it was taken over by Tom Cruise (who also stars, along with Redford and Meryl Streep) and his producing partner Paula Wagner. The multiple story line drama, which opens worldwide November 9, concerns the United States' "War on Terrorism," chiefly the plight of two young soldiers fighting for survival in the mountains of Afghanistan, and how their dilemma affects an idealistic professor in California and a charismatic senator in Washington, DC.
The film receives its world premiere at the London Film Festival on October 22, coincidentally the same night that Hutshing is honored as Editor of the Year at the Hollywood Film Festival's Hollywood Film Awards.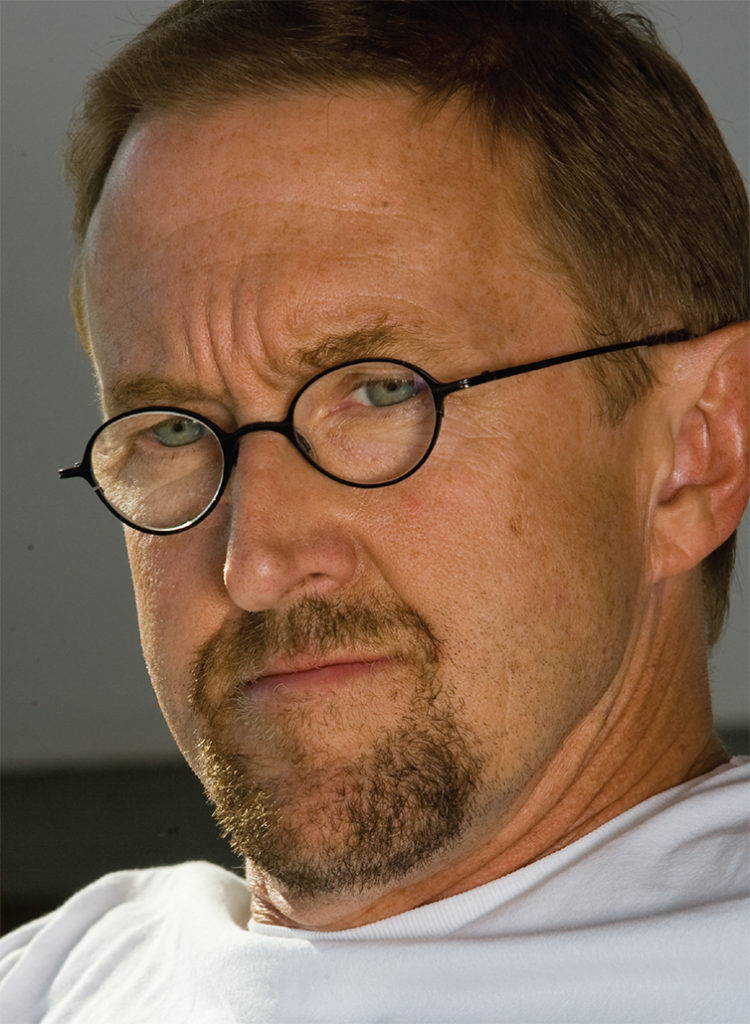 Hutshing's career has certainly come a long way from the time he arrived in Los Angeles after college in 1981 and hustled for work by advertising himself as an "editor for hire" on the bulletin boards at UCLA. "I had exactly zero experience," he recalls.  "All I knew how to do was edit music cassettes for myself and friends. I thought, 'How hard could it be?  It's only music with an extra video track.'"  He was immediately "hired"––for free––by director Michael Varhol to edit a video documentary on five different Los Angeles artists, including the photographer Max Yavno and sculptor Vasa Mihich.
"I just read the manuals and pretty much taught myself how to edit," explains Hutshing. "It was a matter of trying things, making mistakes and then correcting them…again and again." While bartending at the Bel Air Sands Hotel at night, he was editing during the day for first-year AFI students. Hutshing next worked as an uncredited assistant sound editor on Ferris Bueller's Day Off, then found a job as a sound assistant on The Princess Bride.
"My experience working for Soundelux has been a huge help to me in terms of knowing how to edit sound," says Hutshing. "I can make picture cuts that might not work otherwise. Lots of the little tricks I learned while sound editing helped me make picture cuts work better.  Any up-and-coming picture editor would do well to work in sound for a year or two."
Hutshing's big break came in 1987 with Wall Street, directed by Oliver Stone. "David Brenner had worked as an apprentice and as a second assistant under me on two films," says Hutshing. "Now he was the second editor on Wall Street, which was edited by Claire Simpson."  Brenner asked Hutshing to be a first assistant under him.  After a few weeks on the film, the release date was moved up and a third editor was needed.  "Claire asked if I had a reel and I showed her the reel of AFI films, as well as an NYU film I'd cut," he adds. He got the job. Brenner and Hutshing went on to work with Oliver Stone on Talk Radio, Born on the Fourth of July and The Doors.
"After The Doors, David decided to take a different project, so I wound up being the editor on Oliver's JFK, along with Pietro Scalia and additional editor Hank Corwin," Hutshing continues. "JFK was an amazing experience because we had to cut it on a linear three-quarter-inch cuts-only editing system; Avid and Lightworks had yet to be invented." JFK utilized many different kinds of media: 35mm, 16mm, 8mm, surveillance footage, photos, etc. and would have cost a fortune to transfer to 35mm kinescopes.
"I just read the manuals and pretty much taught myself how to edit,"- Joe Hutshing
Jumping to the present, Hutshing discusses his work on the new film. "Lions for Lambs at times reminds me of editing Talk Radio, although of course Lions for Lambs is a much bigger movie," he says. "Both movies are fairly static in terms of location and character movement.  But while Talk Radio took place almost entirely in a radio station, with Eric Bogosian sitting in a chair talking, Lions for Lambs has three intersecting story lines––but each of the three takes place in a single location.  The challenge is to keep the story moving and keep the visuals fresh. I never think in terms of reels until I'm ultimately forced to make decisions about where the reel changes go. I rarely prepare alternate edits."
So how does he choose a take? "Selecting the best take of a scene is a visceral choice," Hutshing responds.  "What's the most believable take?  Which take makes you forget you're looking at an actor in a film?  Does this take connect you with the character?  Is this the funniest reading?  Is this the look that gives you a lump in your throat? Sometimes you have to sacrifice performance for story."
Hutshing also discusses the change in post-production technology since he started his career. "When I began as a film editor, using a Moviola and a flatbed, film was limited by the media," he says, explaining the workflow of the past.  "We usually just had two to four tracks running––two for dialogue and two for music and effects.  We'd do crude mix-downs if we wanted to add more.  Picture was limited to the work print. And unless you got approved for an optical, dissolves and fades were only imagined and marked with streamers or grease pencil.  You gave a dupe of the picture to the sound editor and the music editor and they did their jobs.  You showed up to the mix and the re-recording mixers would blend all the tracks. You went to the preview with a slightly battered work print and hoped the picture wouldn't break.
"Today the editor must lay at least eight tracks with volume-graphed dialogue and stereo backgrounds, and have a well thought-out musical score which is fully integrated into the entire film," he continues.  "Some directors forego the traditional temp dub, and preview using the Avid output for both picture and sound, giving them more editing time.  The editor now partially takes on the role of sound editor, music editor and mixer.  We oversee the telecine and color timing of the Avid input.  Green screen scenes are now standard on even non-special effects movies, and even normal shots can now become special effects shots––to remove skin blemishes or combine shots to improve continuity."
"Lots of the little tricks I learned while sound editing helped me make picture cuts work better." – Joe Hutshing
And then there's the digital intermediate. "With DI, you have an almost infinite number of possibilities––not just color and density anymore, but complete control over each color channel," Hutshing explains. "You can now manipulate saturation and de-saturation, contrast, gamma, highlights, and the ability to isolate and key in on any part of any frame." Hutshing finds the change in technology mind-boggling. "Old school picture timing at the lab consisted of only two elements," he adds. "You could change the overall color and brightness; that's all.  The editor is now much more responsible for shaping the sound and look of the film. Since the advent of nonlinear digital editing, editors are now expected to show cuts of the film with sound and music fully realized."
Hutshing's experience is that directors are shooting a lot more film these days, for any number of reasons. "And that means hours more time spent looking at footage, making notes and locators," he explains. I'm not good at support or logistics.  That's why I have a strong assistant like David Bilow." (See accompanying story.)
The day-to-day procedures working with directors differ with every film, according to Hutshing. "Bob was very busy during the shooting of Lions for Lambs and had no time to come to the editing room," he says.  "During his cut, though, he was there every day for several hours.  He's a very, very experienced filmmaker and has ideas about putting scenes together in ways that are at times very creatively challenging."
And what about actor-producer Cruise, with whom Hutshing has worked three times previous (Born on the Fourth of July, Jerry Maguire and Vanilla Sky)?
"Tom's actually one of those rare actors who shows up in the editing room and is interested in the process," Hutshing reveals.  "I'd show him cuts of various scenes and he'd sometimes offer a suggestion for a cut.  He's always been very interested in the process and had very smart things to say about the editing."