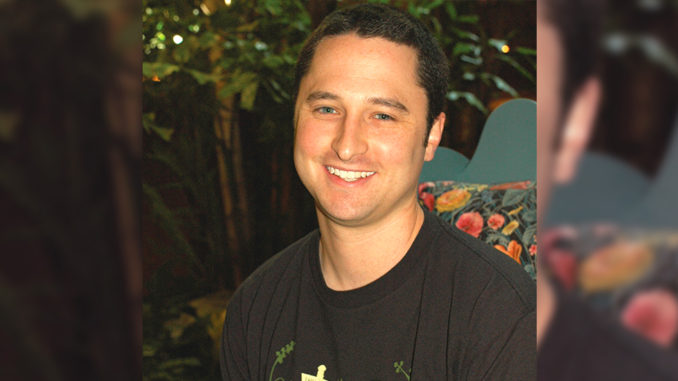 by Robin Rowe
One of the biggest challenges for assistant editor David Bilow––Joe Hutshing's right-hand man––in the post-production work on Lions for Lambs was the film's structure. "There were three different, seemingly unrelated, story lines throughout this movie," says Bilow. "I don't think we've ever been on a movie where you could pretty much put any scene in any location and one could argue that it worked."
Scene reshuffling was a huge undertaking on this movie, according to Bilow. "We relied heavily on wall cards, scene continuities, and paper notes in order to graph and chart the various story arcs of the movie," he explains. "Our producer Tracy Falco was hugely instrumental in helping us hammer out the structure."
Bilow got his start as a post-production assistant for Hutshing on the Emmy Award-winning HBO movie Live From Baghdad, and has worked on all of the editor's projects since, becoming an assistant editor in 2005 on The Skeleton Key. "Early on, I learned a lot about Joe––his likes, dislikes, what he expects and when he expects it––and that ultimately paved the road for me as his first assistant," he says. Aside from his films with Hutshing, Bilow also worked on The Cooler as an apprentice and Failure to Launch and 88 Minutes as an assistant.
"I was constantly turning over mini-chunks of reels and scenes to our music editor, Bill Abbott, who had to then quickly spit me back a conformed scene… We would sometimes do this dozens of times a day." – David Bilow
He also has praise for Lions for Lambs director Robert Redford. "Bob is a very efficient filmmaker and he knew exactly what he wanted," relates Bilow. "We ended up printing probably about 90 percent of what was shot––which was about 500,000 feet of film. We shot for 51 days and had about 18 weeks of editorial time. The movie is opening worldwide on November 9, so we had to be done in advance that much earlier to accommodate foreign versions."
Calling the film the biggest effects movie that either he or Hutshing had ever done, Bilow claims that although less than 100 visual effects shots had been planned originally, over 550 wound up in the picture. "After everything was shot and cut for the first time, we all realized that we wanted to make that mountaintop as much of a character as the two soldiers are," explains Bilow. "So we added a lot of visual effects that are environmental and mood-enhancing in nature: snow, wind, cold breaths, diminishing light and a mountain extension. It couldn't have been done without our great visual effects producer, Joe Grossberg."
The editorial department used Avid Meridian Media Composer 12.1.2 tied together via Unity, according to Bilow. There were four systems: one for Hutshing, one for Bilow, one for the visual effects assistant, Jon Schwartz, and one for additional editor Paul Hirsch, ACE, who was brought in at one point. They worked in standard definition, and the telecine house created high-definition masters that production would screen on set. Editorial would receive standard definition down-conversions, and screened various cuts on DVCam made straight out of the Avid. A high-definition conform was done the week of picture lock to catch surprises––such as out-of-focus shots.
Bilow also had a stand-alone Final Cut Pro system used primarily for creating digital picture when he turned the show over to the music, sound and visual effects departments. This proved critical in the workflow because they cut the show in Napa Valley, where there are no transfer houses and it would have taken days to get dubs back.
"I was constantly turning over mini-chunks of reels and scenes to our music editor, Bill Abbott, who had to then quickly spit me back a conformed scene," explains Bilow. "We would sometimes do this dozens of times a day. It was extremely helpful to have the flexibility of Final Cut to generate picture in real time. If Bob or Joe wanted to give any of our various departments a cut to work on, it basically took the length of the scene to turn over."