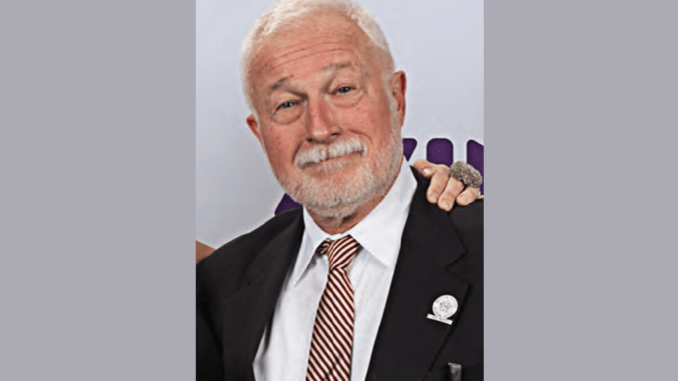 JUNE 22, 1947 – AUGUST 16, 2022
David Dean Jackson of Los Angeles  passed away on August 16, 2022, at age 75.
Dave grew up among the citrus groves in La Verne, CA. He had childhood memories of smudge pots and orange groves.  He attended Bonita High School and played football until an injury sidelined him.
After attending Orange Coast College, Dave successfully changed careers every 10 years: he served in the Air Force as a survival instructor, then moved on to be a shop expediter (which he referred to as a "professional noodge") for Fluor Engineers. He moved to Pittsburgh in 1976, where he actively fought for equality as part of the local gay rights movement. He owned and operated his own restaurant in the Pittsburgh Strip District called Jackson's, bringing California cuisine to Allegheny County in the 1980s.
After Pittsburgh, he moved to Austin and became a seasonal park ranger at Hippie Hollow where he mostly asked people to put their clothes back on and quit smoking pot. He was not always successful. Moving on from Austin, Dave returned to Southern California, specifically Los Angeles, where he met the love of his life, Vince Filippone.
In Los Angeles, Dave worked as a park ranger for the Santa Monica National Recreation Area and volunteered on firefighter hand crews during fire season. Ranger Dave would babysit filming companies, namely "Dr. Quinn Medicine Woman," which introduced him to the editing rooms and the post-production world. He became an assistant editor and worked with great editors and assistants on "Jimmy Neutron: Boy Genius," "Lie to Me," "The Celestine Prophecy," and "Grey's Anatomy," among other films and TV shows.
Dave also served as an assistant editor representative on the board of directors of the Motion Picture Editors Guild. During his time on the board, he served on several committees including, in 2017, as co-chair of the newly formed Diversity Committee along with Maysie Hoy. He helped to develop it into a dynamic group that has become one of the most popular and active committees in the Guild.
After retirement from the film industry, Dave continued to serve on community boards and stay highly involved in all matters close to his home and his heart.
Dave lived life hard and fast and without regret. He was an accomplished outdoorsman. He loved seeing live music and spending time with family and friends. He was also an accomplished baker and cook.
He is survived by his loving husband, Vince Filippone, his parents Gordon and LaReta Jackson, his two sisters Leora Snyder and Judi Young, and a slew of nephews, nieces and cousins. He was an attentive and loving godfather to William Haddock and Lucas Filippone.
No memorial service is planned at this time. In lieu of flowers, please consider going to see some live music, exploring your local national park, or sending a donation in Dave's name to the National Park Foundation (https://www.nationalparks.org/) or the Motion Picture Television Fund (https://mptf.com/donate/).
– Vincent Filippone