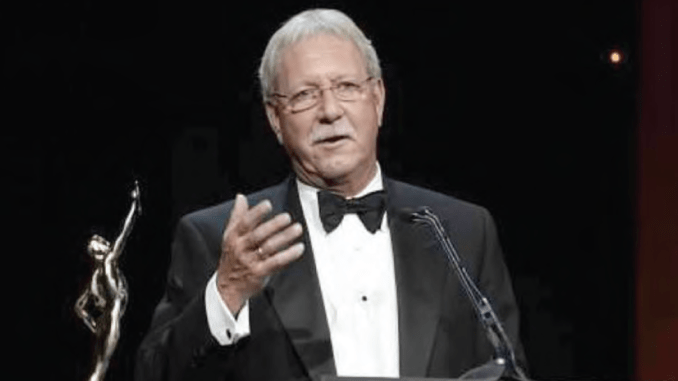 JANUARY 13, 1944 — OCTOBER 4, 2022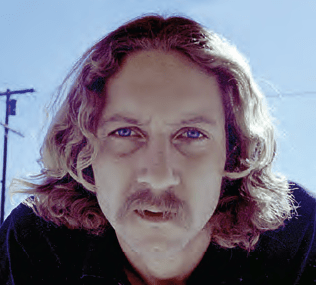 Film and television editor Terry Kelley, ACE, died in Santa Monica California on October 4th.
He was 78, although he worried he might "age out" of the business, so he claimed he was 68 — and most of us believed him. Terry was always good for a chuckle and was a deeply creative individual.
He studied art and worked on a number of installations with John Baldessari, the groundbreaking conceptual artist prolific in the 1960s and '70s. After earning his master's degree, Terry became an art professor in the Cal State system before finding his true calling as a television and film editor.
Editing allowed him to dive into the emotional fabric of a story and ignited the fun and sensitive inner 16 year-old that was at the core of who he was. (He went to Burning Man in his 70s!) Under the tutelage of the great Marsh Hendry, Terry learned to distill film dailies into core emotional elements and craft a simple powerful scene. He was a firm believer in visualizing the architecture of a scene before he started to cut and very often said that the solution to a problem came to him while he slept. This approach made him fast and yielded scenes that were clear and powerful. Terry always kept up with the latest technological innovations and was proficient in Resolve, Avid, Premier and FCPX… at age 78.
Terry worked on all kinds of iconic films and television shows, including "Beavis and Butthead Do America." During his job interview, Terry brought a toy Butthead that said catchphrases, and Mike Judge, the director and creator of the characters thought that was hilarious. In television, Terry won an ACE Eddie for his work on "Homeland" and cut an Emmy-winning episode of the Starz pirate drama "Black Sails."
Terry had a deep personal and working relationship with the late author and producer Henry Bromell, with whom he collaborated on "Brotherhood," "Rubicon," and "Homeland." The breadth of Terry's work throughout the years is incredible, with 89 iconic credits from every decade of work including "Bachelor Party" (as an apprentice,) "Jake and the Fat Man," "Power Rangers," "Star Trek: Deep Space Nine," and "The Magicians." He loved editing and would take on any project he believed in, bringing his acumen to those who couldn't afford his rate, donating his time to a number of award-winning documentaries, student films, and many other small projects.
Hollywood can be a brutal business, and nobody succeeds without a break from someone who believes in their potential. For many of us, that someone was Terry. His love for storytelling was infectious, and when he saw talent in someone, he nurtured it and gave them a leg up, regardless of their bona fides. His legacy includes mentoring Academy Award-nominated feature editors, Emmy, and Eddie winners, believing in them before anyone else did. He championed people who were not born into the business, and his impact will live on indefinitely.
Although Terry never had children of his own, he was a father figure to the editors he mentored and to the community of artists with whom he surrounded himself.
Terry was a shoulder to cry on, a man full of words of wisdom and a voice full of creative freedom. He is survived by too many friends to count, two brothers, a niece, and two ex-wives who adored him. Donations in Terry's memory can be made to the ACE Educational Center (https://americancine-maeditors.org/for-students/ed-center/).
– Shonnard Hedges, ACE