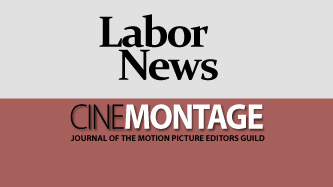 Reprinted from The Hollywood Reporter by Scott Roxborough on October 25, 2020.
The COVID-19 second wave has hit Europe and cinemas across the continent are again shutting down.
Italy, which in February became the first country in Europe to close cinemas due to the coronavirus pandemic, and which re-opened theaters in June, is set to shut down again, starting from Monday, October 26.
Italian Prime Minister Giuseppe Conte Sunday, responding to a spike in COVID-19 infections, announced that cinemas, along with live theaters, discos, and gaming halls, will be forced to close their doors. Italy also introduced a new curfew for bars and restaurants, which will have to stop service after 6 p.m. The move came after Italy recorded a new daily record of 19,644 coronavirus infections. The government hopes the partial-shutdown will curb the infection rate and avoid the necessity of another total lockdown.
Spain has also introduced a nationwide curfew — from 11 p.m. to 6 a.m. — as COVID-19 cases shoot up across Europe, though individual regions will be able to customize their curfew with a margin of one hour on either side. …