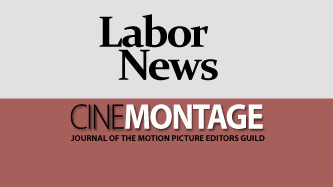 Reprinted from Deadline Hollywood by Bruce Haring and Dino-Ray Ramos on December 20, 2020.
Members of the Los Angeles Film Critics Association (LAFCA) are gathering Sunday to vote for their annual year's best in movies. The group will begin deliberating over winners in 14 categories, honoring a winner and a runner-up.
LAFCA named Steve McQueen's Small Axe as Best Picture with Chloe Zhao's Nomadland as the runner-up. The two films switched places with the Best Director category going to Zhao while McQueen was the runner up.
Last year, the Los Angeles critics tapped eventual Best Picture winner Parasite as its choice for Best Picture. That film's director Bong Joon Ho won Best Director. …
'Small Axe' Named Best Picture by Los Angeles Film Critics Association
Reprinted from The Los Angeles Times by Sonaiya Kelley on December 20, 2020.
The Los Angeles Film Critics Association convened virtually on Sunday to announce its 2020 prizewinners.
In a year where the movie industry has been severely affected by the COVID-19 pandemic, this year's awards ceremony took into consideration pictures that premiered at film festivals but have not yet had theatrical, streaming or video on demand releases.
Top honors went to Steve McQueen's Small Axe, an anthology of five films about London's West Indian community between 1969 and 1982. It took home awards for best picture and cinematography, beating out Chloe Zhao's Nomadland in both categories. Additionally, the anthology earned runner-up recognition in the director and music categories for its Lovers Rock installment. …
Garrett Bradley's Time won for documentary/nonfiction film, with Collective runner-up. Yorgos Lamprinos took the award for editing on The Father, with Gabriel Rhodes named runner-up for Time. …