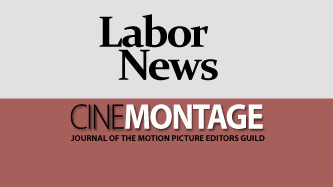 Reprinted from Deadline Hollywood by Tom Tapp on December 21, 2020.
On Monday California Governor Gavin Newsom announced that many areas of the state would likely see an extension of his 3-week stay-at-home order which is set to expire in Southern California on December 30.
"Based upon all the data," said the Governor, "It's very likely that we're going to extend the stay at home order." Another part of the state likely to see the order extended is the San Joaquin Valley which, along with Southern California, is at 0% ICU capacity and into their surge plans, which can add another 20% capacity, said Newsom. The text of the CA stay-at-home order can be found here.
The state reported 37,892 new daily cases on Monday and 83 new deaths, for a total of 22,676 lives lost to the virus. The 7-day average of new cases is 43,901. Newsom hinted that there may be some softening of the rise of the daily new cases numbers, given the last 2 days have been down from the all-time high and are now tracking below the 7-day average. But that could also be the impact of data delays over the weekend. …