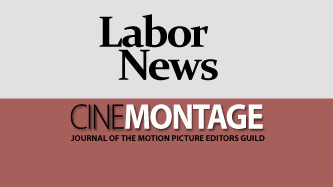 Reprinted from Deadline Hollywood by Tom Tapp on December 30, 2020.
Amid an avalanche of awful Covid-19 news on Wednesday, Los Angeles Mayor Eric Garcetti announced a renewed focus on preventing gatherings ahead of New Year's Eve.
"Nobody should be gathering in a big party and nobody should be gathering in a small party, as well," said the mayor. "Do NOT get together with others on New Years Eve."
"We will enforce the public health rules," Garcetti warned of the longstanding order that Angelenos not mix with people outside their households. "We will have the LAPD patrolling the city to stop large gatherings." …
Regional Stay-at-Home Order Extended for California
Reprinted from The Hollywood Reporter by Katie Kilkenny and Lexy Perez on December 29, 2020.
California's regional stay-at-home order has been extended as COVID cases continue to spike in the state, it was announced Tuesday.
California Governor Gavin Newsom has previously suggested that he might extend the December orders on Monday for Southern California and the San Joaquin Valley. Those regions were previously set to emerge from the December restrictions on Monday, December 28. The current extension will remain in place for the foreseeable future.
Under the extension, restaurants will continue to offer only takeout and delivery and stores will remain open under capacity restrictions. Hair and nail salons will remain closed. Film and television show productions have also been encouraged to strongly consider pausing amid the surge.
The extension arrives as California recorded 66,811 new coronavirus infections, which is the state's highest number of new cases in a single day.  …