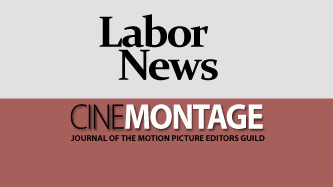 Reprinted from Deadline Hollywood by David Robb on December 24, 2020.
In better times than these, Hollywood's charities were a lifeline for thousands of industry workers in need of a little help just to get by. In 2020, that need exploded exponentially as the Covid-19 pandemic ravaged lives, livelihoods and life savings.
Mary Pickford, who co-founded the Motion Picture & Television Fund nearly 100 years ago in the wake of another worldwide pandemic, could have been speaking for all of the industry's charities when she said: "We see a need, and we fill it." And that need is greater today than ever before. "When there is no income, there are still bills," observed an actress who received financial assistance from the SAG-AFTRA Foundation early on in the coronavirus pandemic.
Just how great the need has been – and remains – is evident in the historic number of folks asking for help, and the record-shattering level of assistance they've been provided by the industry's major charitable organizations.  …