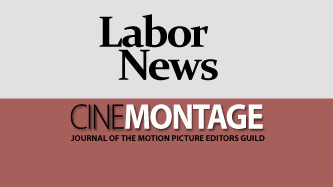 Reprinted from The Hollywood Reporter by Scott Feinberg on March 8, 2021.
Leon Gast, the celebrated Oscar-winning documentarian behind When We Were Kings, which chronicled the 1974 "Rumble in the Jungle" bout between Muhammad Ali and George Foreman, has died. He was 85.
Gast died Monday, according to his friend and fellow documentary filmmaker Barbara Kopple. No other details of his death were immediately available.
Gast also executive produced Bill Siegel's 2013 PBS documentary The Trials of Muhammad Ali, which was awarded a news and documentary Emmy. His final film, Manny (2014), co-directed with Ryan Moore, centered on another champion boxer, Manny Pacquiao.
When We Were Kings (1996) received special jury recognition at Sundance en route to winning the best documentary Oscar and a Spirit Award. The film tells the story of how Ali reclaimed the heavyweight title in Kinshasa, Zaire, with a stunning eight-round knockout of the younger, heavily favored Foreman. …