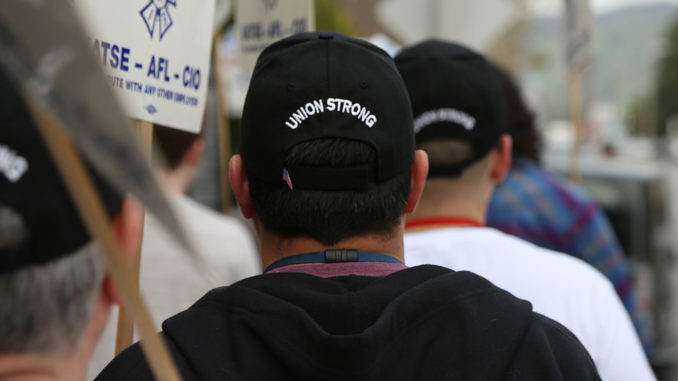 by Tris Carpenter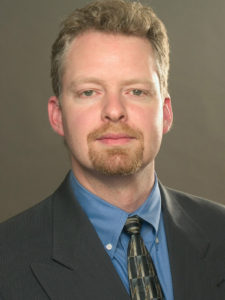 I would like to take the opportunity to welcome the brothers and sisters from Local 683 to our family, but I'd like to put a little spin on the merger from an organizing angle.
The history of Local 683 is one of very active involvement by the rank and file membership.  For over 80 years, that local of lab technicians has been a bastion of independent thinking and unselfish assistance to brothers and sisters in different locals.  These are the cornerstones of true trade unionism.  The tradition of which Local 683 is quite rightfully proud is very welcome here at Local 700––particularly in the area of organizing.
After I was hired as National Organizer in 2000, I heard nothing but wonderful things about 683's leadership and membership.  The assistance that it provided to Local 700 with the struggle to re-unionize 4MC in Burbank was fresh in the minds of people at that time.  It was widely held that the constant picketing and public pressure on 4MC––bolstered in no small part by a continuous and vocal presence from Local 683's membership––was key to the eventual victory and resulting contract that is still in place today at Level 3.  The leadership here at Local 700 has regularly and publicly expressed great gratitude to them for their part in that monumental effort.
In the years that followed my hiring, I am pleased and proud to say I contributed to the collaborative efforts between the two locals.  Without getting into many specifics, the two locals assisted each other in various ways, and even jointly ran a couple of organizing campaigns.   The Local 683 victory at the Deluxe Media Management facility in Santa Clarita was one of those instances where the two locals worked together.  In the very recent past, our organizers have been working with their leadership on a large campaign that we hope to be able to tell you more about in the near future.
Over time, major advances in technology have taken place, and the two locals have now seen it time to merge.  But even before this, the technological changes had given rise to a situation where one local's organizing was bumping shoulders with the other.  This statement can almost be taken literally; two or three times, I cold-called somebody working at a facility I was trying to organize, only to be told, "I just talked to somebody from the union."  That somebody, I found out later, was the Business Agent from Local 683!
Looking ahead, I see great promise.  Even though we have a number of organizing targets at any one time, the fact of the matter is that campaigns get built when certain things collide in just the right way.  The union needs to be seen as the solution to the problems at the workplace, and we need people working there who can articulate and carry forward this message.  As organizers and agitators, we never know what the next issue we can organize around might be, or who will step forward as the next leader in the facility.
In the years that followed my hiring, I am pleased and proud to say I contributed to the collaborative efforts between the two locals.
That's why the Local 700 organizing staff is always asking for organizing information and leads from our members.  We hope our "newest" members will assist us, too.   We can always use your help in identifying targets, and folks working there who might want to make a stab at unionizing them.  If you (or someone you know) is working non-union and you're not happy about it, then we want to know.  We investigate every lead and try to spark a fire wherever we can.  All conversations with Local 700 organizers are confidential.