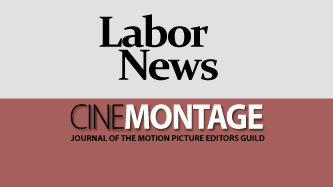 Reprinted from The Hollywood Reporter by Alex Ritman on October 18, 2020.
Having foregone the usual festival jury and main competition as part of its hybrid, coronavirus-impacted 2020 edition, the BFI London Film Festival came to close on Sunday with its awards in the hands of the audience.
With all contemporary films presented virtually being eligible, it was Another Round, Thomas Vinterberg's ode to alcohol starring Mads Mikkelsen, that earned the biggest cheers after winning best film.
"Thank you to the audience at the London Film Festival for bringing this award to us," said Vinterberg in a virtual ceremony. "We are very proud to receive this from a British audience; it's a great honour. We are so sad that we can't be there."
Elsewhere, best documentary went to Benjamin Lee's The Painter and the Thief, detailing the unusual bond between a Czech painter and the Norwegian man who stole two of her works. …