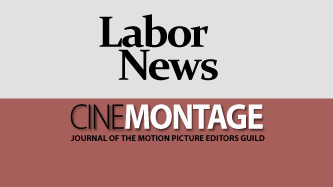 Reprinted from The Hollywood Reporter by Carolyn Giardina on August 18, 2020.
Oscar-winning VFX pioneer Richard Edlund, Netflix co-founder and CEO Reed Hastings and veteran television engineer John D. Ross will receive the Society of Motion Picture and Television Engineers' highest recognition, Honorary Membership.
Edlund — who received Academy Awards for VFX work on Star Wars, The Empire Strikes Back, Return of the Jedi and Raiders of the Lost Ark, as well as various technical achievements — has been cited for advancing VFX cinematography. Hastings is being recognized for the development and leadership of Netflix and Ross for a "lifetime" of advancing television engineering.
During its annual awards ceremony, which will be streamed November 12 as part of SMPTE's virtual conference, the Society will posthumously pay tribute to legendary motion picture color pioneer Natalie Kalmus with its most prestigious medal, the Progress Medal. The Technicolor co-founder, who died in 1965, was instrumental in the development of the Technicolor process and worked on more than 400 films, including The Wizard of Oz as color director. …