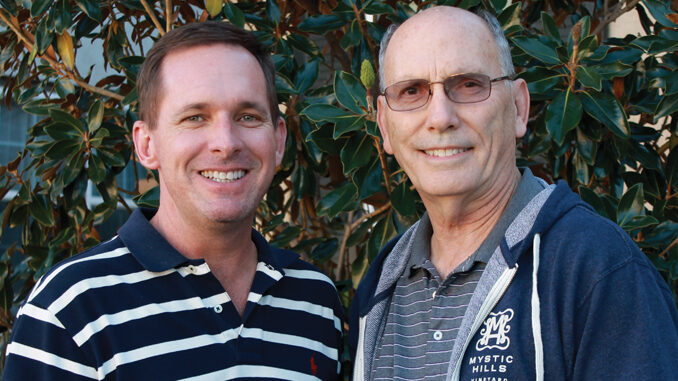 by Michael Goldman
The Academy Award nominees for Film Editing this year exemplify the importance of the collaborative role of the editor in shaping a director's vision. William Goldenberg, ACE, won an Oscar and an ACE Eddie Award for Argo in 2013, and has now been nominated five times for each award after this year's honors for his work in partnership with Norwegian director Morten Tyldum crafting the nonlinear, low-budget, English indie film, The Imitation Game.
The other previous Oscar nominee is Joel Cox, ACE, Clint Eastwood's longtime editor and also a former Oscar winner and now a three-time nominee, to go along with four Eddie nominations and one victory (Cox's Oscar and Eddie were for 1992's Unforgiven). Cox partnered with Gary Roach, ACE, a first-time Oscar and Eddie nominee, to cut American Sniper, the controversial adaptation of the memoir penned by late Iraqi War veteran Chris Kyle.
The others are also first-time Oscar nominees. Sandra Adair, ACE, who has one previous Eddie nomination to her credit, spent 12 years culling through footage of the same actors alongside her longtime colleague, director Richard Linklater, to put together Linklater's acclaimed coming- of-age story, Boyhood. Barney Pilling, ACE, paired with Wes Anderson for the first time and ended up creating a quirky, razor- paced comedy, The Grand Budapest Hotel. Tom Cross expanded on the work he had done on a Sundance-winning short called Whiplash, about a music student's clash with a sadistic music teacher, for director Damien Chazelle — and ended up seeing the feature version win Sundance again and catapult into Oscar consideration. Following is some insight from these editors about the work that earned them recognition this awards season.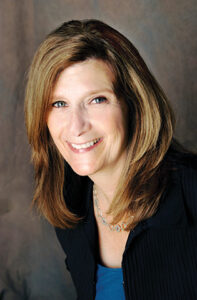 Peer recognition still humbles the veteran Cox. "After all, editors see editing differently from other people," he says. "To have them recognize your effort is overwhelming." Cox feels that colleagues appreciated his and Roach's ability to highlight Eastwood's
agenda on American Sniper to simultaneously juxtapose the emotional cost of what Kyle went through both in combat and in his personal life.
"Clint felt this movie would be made in the editing room, in the sense that he was shooting a lot of coverage, and we would have to go through it all and decipher it, almost like the way a potter molds a raw piece of clay," Cox says. "The basic format, the way to adapt [Kyle's book], was pretty much decided by the screenwriter [Jason Hall]. The hardest part is always bringing the film down to a playing time that we feel works while making sure we got the emotion equally from both sides — in Iraq and when the character is at home."
The Iraq, stateside and flashback sections of the movie were deliberately paced somewhat differently to separate the nature of the emotional content of those different sections, according to Roach. Additionally, the movie features more close-ups than typical in an Eastwood picture, because of the solitary nature of being a sniper had to be highlighted by "clearly showing emotion through his eyes and reactions on his face," along with "creating the tension between the character and the subject, since his job was to take that person out," he adds. "That is a very powerful aspect of this movie."
American Sniper was the second consecutive movie Eastwood has shot using digital cameras (the first was Jersey Boys) — the first digitally acquired films of his long career. Roach says one advantage creatively of this change was that it allowed the editors to more easily and instantly access larger amounts of Eastwood's coverage. "There was quite a bit more footage on this one and, in many cases, action shot with multiple cameras," he explains.
Adair is one of the few Boyhood crewmembers to stay on the project for 12 years — long enough for her and Linklater to work on 11 other projects together during the time it took them to build the story of a boy [Ellar Coltrane] going from first grade to college. Generally, she says, Linklater shot a few days each year, and then Adair followed with a few weeks of editing before closing the project down and waiting a year before repeating the cycle. Central to being able to make it all work, she says, was Linklater's decision to shoot the entire movie on 35mm film in order to avoid multiple formats and looks.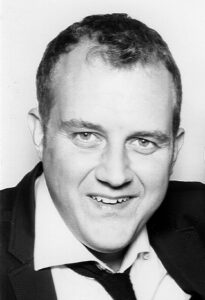 Although the project lived for 12 years, Adair says that reality made her job easier creatively, in some ways. "Rick and I had the opportunity to look at footage edited and assembled before he shot the next sections each year," she explains. "That allowed for discussion, dialogue, thinking and planning about what he would shoot — also about the editing and conversations about the characters — even while he was still writing and shooting the next year's episode. That really gave us time to live with this project. It was always alive in our minds."
Adair adds that she and Linklater decided not to insert obvious transitions between the passing years of the story. "We wanted the transition of time to wash by without any clear delineation between the years," she says. "We discussed the transitions, and always planned what outgoing shot from the previous year we would use, and that would help us design the incoming shot for the following year."
Although he had never worked with Anderson before, Pilling was immediately taken with The Grand Budapest Hotel once the director lured him with the script and old European photos and postcards. "Wes' unique humor and charm on such a broad canvas, set in such a significant era in Europe, with [a script] that was tight, funny, fast-paced and imbued with a wonderful sense of nostalgia" is what attracted him, Pilling says. "When a film is written, performed and shot well, the edit suite can be a wonderful place of possibility."
Still, editing was often tricky because Anderson's screenplay — also nominated for an Oscar — was a particularly fast-timed and twisting comedy. And comedy, Pilling feels, is always harder to edit than drama. "Dramatic themes — tragedy, tension, excitement and so on — tend to be far more universally accepted than humor," he says. "What people find funny is very subjective. I think that comedy is also more sensitive to subtle details and changes."
The most complicated sequence for Pilling to edit was a madcap ski-and-sled chase down a mountain, due to reams of elements, which trickled in slowly. "It was a real potpourri of sources," he says. "All these elements progressed at different rates, so we didn't get everything all together and working well as a whole until quite late in the process.
"Given the exacting standards of timing and rhythm that govern Wes' approach in the edit, it was impossible to have anything but a facsimile of what ended up in the cut," he continues. "Of course, we are paid to be imaginative, and that can get you close. But we didn't settle on the final cut for that until everything was in, even the music."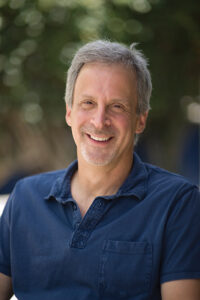 Goldenberg is proud that The Imitation Game resonated with his peers enough to earn recognition for a project he chose on over other, larger offers after he became enamored with the story of the obscure and misunderstood genius, mathematician Alan Turing. He credits screenwriter Graham Moore, "phenomenal actors," and Tyldum for making the elements come to life. "Ultimately, it's just a really great story," he says. "The film has a great message and is also really entertaining, so I think that's why people are responding to it. Other editors must see those elements, and maybe also the degree of difficulty in how we did it."
Most of his editing cues, Goldenberg says, were taken from the structure designed by Moore, who chose to tell Turing's story in nonlinear fashion, jumping from near the end of his life, to the primary story of his work for the British in cracking the Nazi code that allowed the Allies to shorten the war, to flashbacks earlier in his life.
"Turing was attracted to solving puzzles, so Graham wanted to create a puzzle that the audience would figure out as we go," Goldenberg relates. "And that is why he decided to make it nonlinear. Morten and I moved certain things around to make the story clearer. Initially, the 1950s and 1920s storylines were always combined, but we found that was a bit too long away from the main 1940s story and hurt the main narrative drive. So we separated them, and moved them around to help one time period inform the other.
"It's one story told in three time periods," the editor continues. "It takes the movie out of straight biopic mode and makes it into more of a thriller about someone's life, and what makes them who they are. So you have all these beautiful layers, yet it doesn't overwhelm you, and that is a credit to Graham; he is a terrific writer and collaborator, and we had him in the editing room a lot."
Cross says he is "overwhelmed" to be nominated, pointing out it is unusual for a small-budget, indie drama to receive award recognition in technical categories, as Whiplash has been for editing, as well as sound mixing. Indeed, he says the collaboration between the editorial and sound departments was "closer than typical" on the film, due to the creative need to craft the illusion that lead actor Miles Teller was, in fact, playing the drums — which were perfectly synchronized to a soundtrack that included production drumming by Teller himself combined with pre-recorded studio drumming.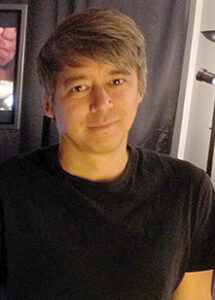 Additionally, Cross found himself having to frequently depart from the editing methodology he developed for particular sequences when he cut the original short, in order to make Fletcher, the music teacher played by Supporting Actor nominee J.K. Simmons, intimidating as hell. The strategy worked, thanks to Simmons' fine acting and solid editing choices, but Cross admits that duplicating key scenes from the short, in which Fletcher's true nature is first exposed, were the hardest part of his job.
"My first cut was close to the short in terms of the cuts, how long I stayed on shots and the choice of angles and sizes," he says. "But when we watched it, it didn't work — there was no suspense or tension and the characters weren't interacting properly. Fletcher didn't seem that scary or intimidating. Miles was a different actor, playing it differently, and Simmons wasn't playing it exactly as he had the first time."
Eventually, Cross made Fletcher more intimidating by employing a different cutting pattern to make his actions more brutal. "That meant more smash cuts and, in the scene where he slaps Andrew's face, on the impact of the slaps," he explains. "I took frames out, so that the slaps to the face would feel more forceful," he explains. "It also had to do with cutting to reaction shots of the other musician's faces and how long we held those faces."