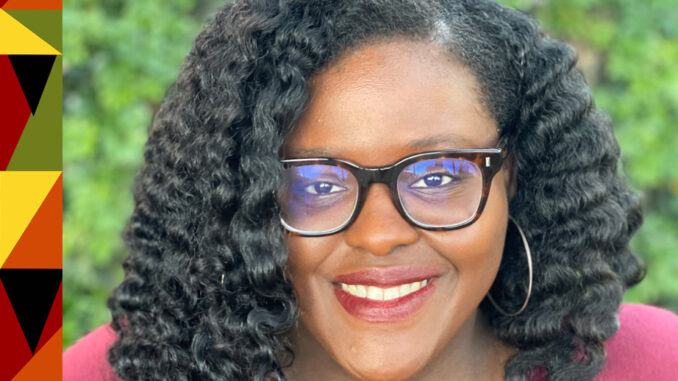 For each day in the month of February, the African American Steering Committee will be highlighting Local 700's African American members, both past and present, and their accomplishments. We look forward to showing the contributions and influences African Americans have had on the industry.
---
Name: Lynarion Hubbard Spellman
What's your job? Picture Editor
List the credits you're most proud of. "Insecure" – Season 4; "Twenties" – Season 2
What are you working on right now? "Rap Sh!t" – Season 1
Who and what are your influences and/or mentors? While I was an assistant editor, I worked under two amazing editors Cate Haight, ACE and Nena Erb, ACE. I credit them both for putting me on the final path towards becoming an editor. While I was their assistant, they went above and beyond to teach me how to be a better editor and provide guidance. In particular, Nena continues to mentor me and I don't think there's a week that goes by that I don't ask her for advice or suggestions when it comes to managing the realities of being an editor. I'm really grateful for her mentorship and friendship.
What are your Black history month memories and any cultural or historical impacts on your life? I moved around a lot as a kid, which meant my family and I didn't always have access to Black culture in the countries we lived in. Because of that, my mother always made sure during Black history month that my brother and I were educated on the historical achievements of Black Americans and Black history. She would start by sharing her experiences growing up in the rural south during segregation and what Black history meant to her. Along with her stories, she would give us books and even have us write essays, to help us learn and remember.
What's the best piece of advice you've been given? While I was in school, I once told a prominent director that I wanted to edit but didn't know how to break into the industry. Their advice was to "just do it." They explained that I shouldn't think about it as a matter of if I could be an editor; if I wanted to be an editor then I should be an editor. It sounds really simple and cliché but I really took it to heart. I made myself believe that it was only a matter of time, if I worked hard and stayed motivated.
Was there a television show/movie that inspired you to pursue your career? My favorite movie is "Eve's Bayou." It's a beautiful film and beautifully edited by Terilyn A. Shopshire, ACE. While I was aware and interested in editing before I saw the film, it was the first time I was aware of an editor who was a Black woman. That was the moment I was really inspired to pursue editing as a career, believing it wasn't an impossible dream.