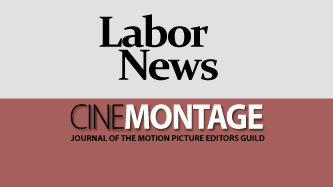 Reprinted from The New York Times by Julia Jacobs on December 7, 2020.
In one of the most serious labor disputes to erupt in the culture world since the coronavirus pandemic halted performances around the globe, the Metropolitan Opera said on Monday that it planned to lock out its stagehands at midnight after the union representing the workers balked at the company's demands for pay cuts.
The Met, which has been shut by the pandemic since March, says that it needs to cut labor costs significantly if it is to survive until and after it reopens. So the company, which has furloughed most of its work force without pay since April, has offered to begin paying many employees up to $1,500 a week if their unions agree to long-term contracts that include a 30 percent cut in pay. Half of those cuts would be restored once the Met's box office returns to pre-pandemic levels.
The unions have bristled at the request, saying that their members cannot handle such a long-term financial hit after going many months without pay. After talks with the powerful union that represents the Met's roughly 300 stagehands, Local One of the International Alliance of Theatrical Stage Employees, failed to yield an agreement this weekend, the Met announced that it planned to lock out the union's workers. …
IATSE Statement on Met's Lockout
Reprinted from an IATSE press release on December 8, 2020.
On Monday, Metropolitan Opera management announced that it plans to lock out union stagehands represented by IATSE Local One at midnight. These workers have been furloughed since April, and the Met's management is demanding these workers take an extremely unreasonable 30% reduction of earnings for an indefinite period of time, and half of that (15%) reduction "in perpetuity" in exchange for short term relief payments.
Since March, the union has repeatedly stated we would not tolerate employers attempting to exploit the pandemic in order to erode the standards we worked so hard to establish in the first place. On the matter, IATSE International President Matthew Loeb said, "It's outrageous for the Met to lockout its stagehands during the pandemic, and to leverage them for conditions the company was unable to get in normal times. It's opportunistic, despicable, and demonstrates a real lack of compassion for so many in these already trying times."
While it is disappointing Met bosses have chosen to lock out workers during a pandemic, it is not surprising. This is just one of several high-profile disputes with the Met since Peter Gelb took over as the General Manager. In 2019, Met Opera Hair And Make Up artists were forced to vote to authorize a strike after Met Management refused to compromise on pay issues for months, though a deal was reached before any workers actually walked off the job. And in July 2014, Gelb threatened to lockout union workers after pointing the blame at the Met's unionized workforce for overrun costs, despite him ignoring his own mismanagement and rampant cost overruns unrelated to labor costs.
The Met's workers are the Met; there is no Met without a workforce that can support themselves and their families. The costs of the current crisis should not and cannot be shifted so labor must carry the entire burden. In this pandemic we must truly be in this together to survive, and it is shameful that Peter Gelb and the Met's management don't seem to agree.