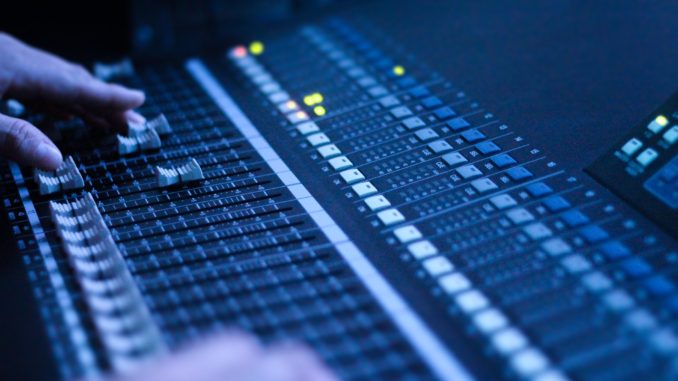 by David E. Fluhr, CAS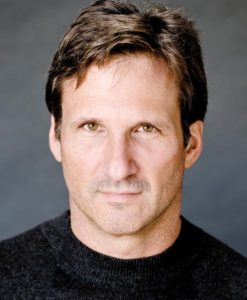 In third grade, I learned to play the drums (which didn't thrill my parents), and soon began participating in all the musical activities at my Long Island school.  In Junior High, I found myself in one of the finest music departments in New York State, where I helped found its Independent Study Music Program.  I taught myself piano, tuba and trombone, and began creating my own music.  I spent most of my time writing, orchestrating and performing my pieces for concert band, orchestra and choir.  In ninth grade, for college prep, I studied with New York City composers through Manhattan School of Music––and dove into 20th century music composition.
In college, I majored in composition at Crane School of Music.  I discovered synthesizers as a way to create new music, not just to imitate other instruments.  I got involved in the recording studio–– recording my friends, working at a radio station and mixing live sound.  I engineered some albums, and mastered music for distribution.  I spent hours equalizing and editing.  It was here that I discovered "re-recording."
I realized that I had found a new instrument––the mixing console––and used my musical background in a new way.  One of the most influential moments of my life was seeing Stanley Kubrick's 2001: A Space Odyssey.  I watched and listened to that film countless times.  I was drawn to the use of music and sound and saw this art form as a creative outlet, with possibilities for my future.  As a conductor leads an orchestra, and a composer creates ideas and sounds, so does a mixer.  All the elements of dialogue, sound effects, music, creativity and technical ability coalesced as a career choice.  My goal of sound for picture evolved.
In March 1980, with my two suitcases and a standby ticket, I flew to LA.  I was hired at Compact Video as an office assistant as the company was growing its sound department.  While handling my day job, I spent every minute watching this amazing group of television and feature mixers and editors.  I went into the studios at night and learned the consoles and equipment.  We were using two-inch multi-track tape for TV, and 35mm mag in the feature studios.  I was exposed to all the foundations of sound for picture.  After ten months, I had acquired enough skills to join the union as a recordist and was ready to fill an open position.  After several months in sound transfer, I began editing––building dialogue, sound effects and music for shows.  I brought the shows I edited to the stages, assisting in and watching how they were mixed.
I continue to learn and grow, keeping my goals and philosophies in front of me.
There was an opening on a mix stage in 1983.  I took the opportunity and started mixing solo full time.  My music background assisted me with mixing dialogue, getting the most out of a production dialogue track and ADR.  I was also learning new technologies and equipment.  I mixed documentaries, music videos, sitcoms and music specials.  In 1984, I worked on a PBS special honoring André Previn and the LA Philharmonic.  Then, quite unexpectedly, the show won an Emmy Award for Sound Mixing.  This was the beginning of a string of six consecutive Emmys, and I found myself in the mainstream of the mixing community!
In 1991, I moved to Larson Sound.  Rick Larson gave me the chance to grow my craft, and these were some of the best growth years of my career.  There, I headed a three-person dubbing stage, mixing movies for television, one-hour dramatic series and feature films.  I also began to give back to the industry; I was elected Governor of the Academy of Television Arts and Sciences Sound Peer Group, as well as to the Cinema Audio Society (CAS) Board of Directors and the Academy of Motion Picture Arts and Sciences Sound Branch.
By 1996, I was invited to work on feature films at Todd-AO Studios.  While transitioning from television to features, I was fortunate to win three more Emmys for a total of nine, and 38 nominations; five CAS nominations and one award; and several Golden Reels.  I had a lot of help breaking into features, and started mixing bigger projects.  There, I began working on Disney films, including The Rookie, The Recruit and The Alamo.
I was asked to be a part of the Disney sound department in 2004.  Working with the studio has provided me a large variety of film genres––from action, sci-fi and war films to comedies, 3-D concert films, musicals and animation, as well as Blu-ray 7.1 projects.
I continue to learn and grow, keeping my goals and philosophies in front of me.  I also give lectures and demonstrations on post-production sound to students and executives.  It's clear to me that one cannot do everything without some help along the way.  I am happy to share my experience with the upcoming generation, and am grateful to all who did the same for me.