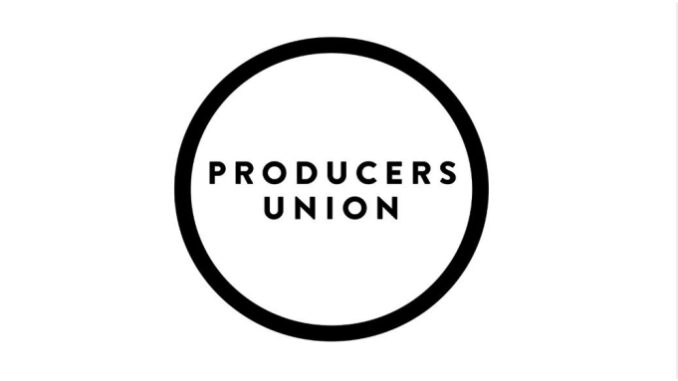 Reprinted from Deadline Hollywood by David Robb on May 20, 2021.
There's a new union in town: the Producers Union, which is the first all-new Hollywood labor union to be formed in decades.
More than 100 indie feature filmmakers have unanimously ratified its constitution, and more than 300 have signed letters of intent to join. "After decades of working without basic protections, low and/or inconsistent wages, no employer healthcare contributions and an industry insistence that they should work for free to demonstrate their commitment, film producers are taking a stand," organizers said in a statement. …
Rebecca Green is the new union's first president. Green, whose producing credits include It Follows and I'll See You in My Dreams, is the founder and editor-in-chief of Dear Producer, a website designed "to challenge archaic business models that stifle diverse and original voices and to advocate for innovation, transparency, and fiscal responsibility from our industry."
She teamed up with Oscar-nominated producer Chris Moore (Manchester by the Sea), the new union's treasurer, to begin the organizing efforts in 2019 and formed an exploratory committee of 24 producers, which evolved into a nine-member steering committee. The need for a union, they say, became more pressing in 2020 as the pandemic shut down productions and upended festivals and theatrical markets.
Many of its leaders are members of the Producers Guild of America, but the PGA is a trade association, not a union that collectively bargains for its members. The PGA, they say, is supporting their efforts to gain recognition from employers and sign their first contract.
As for that first contract, Moore said: "It remains to be seen who will talk to us. My gut is that [management's] AMPTP is going to be the last group that will want to talk to us. We're not big enough for that yet. I think at first it's going to be project by project, company by company." Right now, he said, "We're just trying to get health care and minimums for individual producers. But it would be nice if the AMPTP would say, 'That's a good idea. Let's negotiate.' We're certainly going to try, but we have not built our strategy around starting with them." …
Amid COVID Turmoil and Low Wages, Feature Producers Form Union
Reprinted from The Hollywood Reporter by Katie Kilkenny on May 20, 2021.
… The announcement comes a few months after Green's site Dear Producer published a survey of nearly 500 producers that found 41 percent of respondents made $25,000 or less from producing in 2019, while during COVID-stricken 2020, that number jumped to 56 percent. More than 80 percent of producers reported deferring their fee on a project, while 50 percent said they had done so on several titles.
"The role is just really struggling," Green — who adds that she works non-producer jobs to make a living — says in an interview with The Hollywood Reporter. "And so myself and a lot of my colleagues are really at a crossroads: If this isn't sustainable as a career, what do we do? And yet we love the work." …