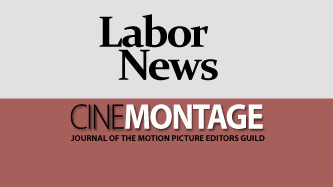 Reprinted from Deadline Hollywood by Tom Tapp on March 10, 2021.
The morning after his less-than-stellar State of the State speech, Goveror Gavin Newsom delivered some good news to about 15 million Californians. Newsom said the state on Friday will meet its threshold of administering 2 million Covid-19 vaccine doses in low-income, hard-hit communities, triggering a change in the state's Blueprint for a Safer Economy that will advance Los Angeles, Orange and San Bernardino counties into the "red" tier of that matrix and clear a path for more businesses to reopen. As long as local health officials agree, businesses in those counties will be allowed to open under the less restrictive red tier limits on Saturday. L.A. has been in the most restrictive tier of the governor's Blueprint since August.
Los Angeles County Public Health Director Barbara Ferrer said earlier this week that it will take 48 hours after the state announces the vaccination threshold is met for the county to officially move into the red tier. If the goal is met by Friday, as Newsom announced, the county would advance by Sunday.
On Tuesday, however, [only] two members of the L.A. County Board of Supervisors said they support fully aligning with state guidelines ASAP. …