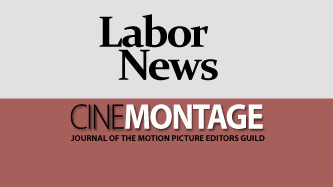 Reprinted from Deadline Hollywood by Tom Tapp on December 22, 2020.
Almost exactly two weeks after California Governor Gavin Newsom announced what became a new lockdown for most of the state's population, the daily number of new cases has fallen for five successive days. Granted, those numbers are dropping from an all-time new daily case high for the state — or any state, for that matter — of 53,711 announced last Wednesday.
Since then, numbers have dropped steadily, from a slight dip to 52,281 on Friday to the much-lower 32,659 recorded on Tuesday. That's a 39.2% drop in less than a week and good news to beleaguered Californians.
State and local health officials have often said it would take 2-3 weeks to see the first impact of any new restrictions on daily numbers. Tuesday's drop seems in accordance with that prediction. …
70 People Being Treated in a 29-Bed Emergency Department; Black Community Hit Hard as County Virus Deaths Cross 9,000
Reprinted from Deadline Hollywood by Tom Tapp on December 22, 2020.
Highlighting the devastating impact the COVID-19 pandemic has had on Black communities, the CEO of Martin Luther King Jr. Community Hospital in Los Angeles revealed on Tuesday that the small medical center is overloaded with patients, with 70 people being treated in a 29-bed emergency department.
"The African-American community is being disproportionately impacted by COVID-19, and we are seeing that in South Los Angeles…and we're also seeing that inside of the hospital," Dr. Elaine Batchlor said during a Covered California video conference urging Black residents to get insured and get vaccinated when the shots become available to the general public.
"We have more COVID patients now than hospitals that are three to four times larger than we are," Batchlor said. "The testing site on our campus, has a COVID positivity rate of 25%, versus 12 to 13% countywide. We're a small community hospital, 131 beds, and we have already exceeded our surge capacity. We started this morning with 206 patients in our 131-bed hospital, and 70 patients in the emergency department — that is a 29-bed emergency department." …