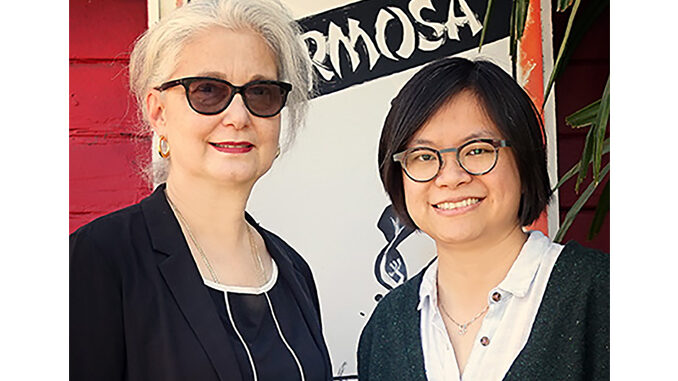 by Debra Kaufman
On January 24, the Academy of Motion Picture Arts and Sciences revealed its list of nominees for the 2017 Oscars. The sound editing teams behind Arrival, Deepwater Horizon, Hacksaw Ridge, La La Land, and Sully were all nominated. CineMontage spoke to these sound editors about the challenges and highlights of working on their respective movies.
Arrival, directed by Denis Villeneuve, tells the story of linguist Louise Banks (played by Amy Adams) who agrees to help the military by interpreting the language of alien visitors who have arrived on earth. Supervising sound editor Sylvain Bellemare, who has worked with Villeneuve since the director's segment of the1996 Cosmos, is nominated for the Oscar, and has also received nominations from he Motion Picture Sound Editors (MPSE) and BAFTA. Bellemare notes how working together over the years has created a strong bond between him and Villeneuve. "We have a deep knowledge of each other," he says. "I would say Denis really trusts me."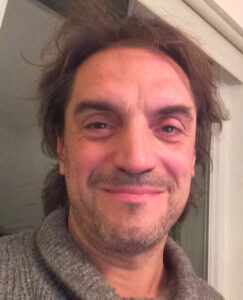 Their work together on Arrival started with a simple question. "Denis asked me if we could do something different from other sci-fi movies, that didn't have the same sounds of other sci-fi movies," says Bellemare. "That was the first main goal." Rather than a digital or electronic soundtrack, he worked to create something "very organic." Sound designer Dave Whitehead had the recordists capture a variety of natural sounds from animals, birds and human voices to create the sounds of the heptapod aliens. Bellemare points to the sounds of the vessel moving as something of which he is especially proud. "It's pure movement of rocks and ice melting together," he says, crediting sound designer Olivier Calvert. "We also created a wind around the shell that has a radio interference sound, with a morphing and changing pitch. It's really subtle."
Silence also plays an important role in the soundscape, as we follow Louise from an environment of panic and chaos to her calm home. "When she arrives there, it's a pure silence," says Bellemare. "Yet she's still nervous about what will happen, so it also creates a tension."  When the military helicopter arrives with Colonel Weber (Forrest Whittaker) to pick her up, the sound telegraphs Louise's feelings. "It's very present, loud and unpleasant," says Bellemare. "We understand she's not comfortable with the military. She doesn't belong to that world."
Bellemare and the sound team went to extremes to get an accurate sounding ADR recording for all the dialogue between the base and the scientists in hazmat suits, sending the signal the same path it would have traveled on the set. "That was a technical challenge," admits Bellemare, who says working with picture editor Joe Walker, ACE, who was nominated for best editing, was "pure fun." He adds, "The schedule was tight. It was a long journey and we were tired at the end, but very happy."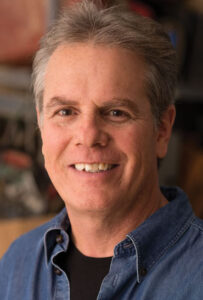 Deepwater Horizon, directed by Peter Berg, is the dramatization of the April 2010 explosion of the offshore drilling rig, with the stories of the real-life heroes who fought to save themselves and their fellow workers. Wylie Stateman, who was also the sound designer, and Renée Tondelli were co-supervising sound editors on the film, and have also garnered MPSE and BAFTA nominations; this is Tondelli's first-ever nomination. The two have worked together since the 2001 Don't Say a Word and also worked on Berg's previous film, Lone Survivor.
"We collaborate well," says Tondelli. Deepwater Horzion, says Tondelli, was filmed in a parking lot in New Orleans with no functioning pieces of equipment. "We had to do everything from scratch," she says. "It was a huge film to undertake for our sound team." They investigated being able to record on an actual oilrig, but given the sensitive nature of the movie topic, couldn't get permission.
Creating the sounds of the sophisticated and complex Deepwater Horizon included differentiating the rig's many levels. "It was a vertical city, 29 stories high," says Tondelli. "Each area had its own atmosphere and personality." The rig was never quiet, with voices, PA systems, walkie-talkies and radios a constant cacophony. "It was always alive and something was always happening," she says.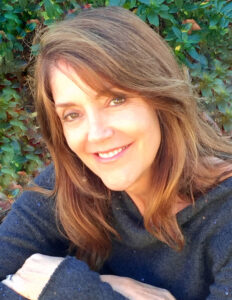 Authenticity was Berg's watchword for the production, and Tondelli notes how that translated to the number of real oilrig workers, roughnecks and even Coast Guards who worked on the film as extras. "We had them re-enact their experiences that night," says Tondelli. "We ended up using a lot of these recordings, which added to the whole texture of the film." Lead sound designer Dror Mohar and dialogue supervisor Brandon Spencer started the process of recreating the functioning oilrig. Sound designer Harry Cohen created the monstrous fire that ate through the ship, and Sylvain Lasseur created the crucial water sounds.
Meanwhile, Stateman manipulated large sheets of metal in Foley to create some of the sounds of the oilrig. "Wylie worked extensively with the composer and supervising music editor Katrina Schiller on each cue along with the sound effects," says Tondelli, who talks about the delicate balance of creating enough tension to keep the audience connected without overwhelming them. Just as the rig was an organic, ever-moving piece, so the film morphed all the way until the end. "The VFX were still coming in, and every time we got new ones, we had to tweak what we had," she says. "It was a constant reconstruction of the scenes."
Hacksaw Ridge, directed by Mel Gibson, is the true story of Desmond Doss, a pacifist who served in World War II as a medic and won the Medal of Honor without ever carrying a gun. Supervising sounds editors Robert Mackenzie and Andy Wright, whose work was also nominated for a BAFTA award, have worked together since Zhang Yimou's Hero in 2002, but it was the first time for both of them to work with Gibson.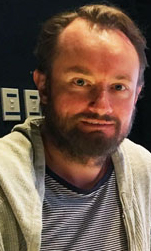 "Mel was very aware of what the sound should bring to the film," says Mackenzie. "He was most focused on the battle scenes and how the sound could engage the audience emotionally and physically." Wright, who was nominated for an MPSE award, reports that Gibson wante, to add energy from a dialogue perspective. "The performances on set were fabulous, but during the battle scenes, the location sound didn't always have enough grunt," he says. "So we put our cast through a rigorous ADR process, asking them to inject 150 percent more energy into the battle sequences."
Mackenzie reports that the set, which was no bigger than a football field, was used to stage the Battle of Okinawa. "The background gunfire, bullets and explosions are carefully orchestrated throughout the battle scenes, enhancing the perspectives, threat and intensity of the battle," he says. With regard to dialogue, Wright notes that, "Mel picked all the print takes during the ADR sessions and very rarely were they changed during the final mix."
The sound editorial team and the picture editorial crew were all under one roof at Soundfirm in Sydney. "From very early on in the picture edit, editor John Gilbert had a lot of sound in the cut," says Wright. "John and one of our sound editors, Steve Burgess, built up a library of sound effects that John could use as he cut the film, and this became a blueprint for Robert and the sound effects team to build on and feed back to John."
For Mackenzie, the biggest challenge was "creating the chaos of battle without it being chaos for us! We needed to have multiple layers of foreground, middle and distant perspectives for every weapon. It was like doing an intricate dot painting; you're zoomed in on tiny details for a lot of the time, and when you zoom out, you get the big picture." For Wright, the challenge was the ADR and loop group. "The location sound was quite well recorded, but some scenes needed to be completely replaced," he says. "And every dying soldier made a noise as he was shot, stabbed or blown up. The ambient sounds were designed to give the shift of feeling when we arrive in Okinawa…and then, no life at all in and around the battle scenes."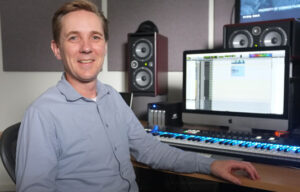 Both Mackenzie and Wright were thrilled to work with "re-recording mixer extraordinaire" Kevin O'Connell, who worked with Gibson on Apocalypto (2006) and The Passion of Christ (2004). "He was the secret ingredient," says Mackenzie, who reveals that Gibson's voice is in the final mix. "His experience with Mel meant that he often knew what Mel wanted before Mel even heard the mixes."
La La Land, directed by Damien Chazelle, is a musical and a love letter to aspiring artists and the city of Los Angeles. Supervising sound editors Ai-Ling Lee and Mildred Iatrou, both of whom are first time Oscar nominees and also BAFTA nominees, first worked together on We Bought a Zoo in 2011, and then on Hitchcock (2012) and Wild (2014)before coming on board La La Land.
From the beginning, Chazelle was clear about what he wanted. "Damien wanted to avoid some of the pitfalls of some musicals, where it sounds like a studio recording pops up when the character sings," says Lee. "He wanted it to be seamless and real." He also
referenced a couple of very different movies — Boogie Nights (1997) and Mean Streets (1973) — as examples of how audio can help portray the character of the city. "La La Land was prettier than either of those movies," says Lee. "But in Los Angeles, there's always something going on."
Cutting a musical, says Lee, has "a slightly different sensibility. In opening of the movie, because we don't have an establishing shot of the entire traffic jam, we have to sell the idea with sound," she says. "We had to build a wall of horns, cars idling and all the different pieces of radio music and weather reports, and then build it up into this cacophony of sound and music."
Transitioning between dialogue and music was challenging. "Normally you can hear the change in quality of the voice from the production dialogue recorded on set to the song vocals which are pre-recorded in a studio," says Iatrou, who worked on two other musicals, Hairspray (2007) and Rock of Ages (2012). Some of the songs were sung live, including the audition scene at the end. "In that scene, most of it is [Emma Stone] singing on set, so it was production sound," she adds. "One of the first things they needed me to do was use my dialogue editor skills to edit out the weird creaking noises from the desk that they'd broken apart to move the camera through the set."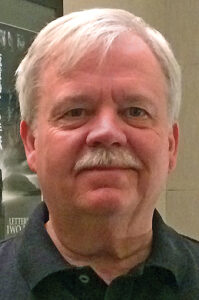 One of the first scenes, a tap dance in Griffith Park at sunset, featured a pre-recorded song, but Lee couldn't use the tap sounds because the music was bleeding in. "Emma Stone and Ryan Gosling did a great job with their dancing," she says. "But we eventually got the choreographer, Mandy Moore, to bring some dancers in to perform the tap dance Foley."
Both worked hard to make La La Land sound as "real" as possible with minimal ADR, says Iatrou. "Even if there were technical problems, I'd find words or syllables," she says. "Damien wanted production sound as much as possible." Likewise, Lee built a soundscape to be as real as possible. "The tonal sounds gives it a musical feeling and the slap reverberations gives a sense of spaciousness in the city," she adds. "And walla that would give life to the scene."
Sully, a Clint Eastwood film, is another true story, about the American Airlines pilot Chesley Sullenberger who safely landed his damaged plane on the Hudson River without loss of life. Supervising sound editors Alan Robert Murray and Bub Asman, who were also nominated for an MPSE award, have worked together for 38 years. Murray has worked on every Eastwood movie since 1978, and Asman has worked on about 80 percent of those. The two have six Oscar nominations together, and Murray and Asman won the Oscar for Eastwood's American Sniper (2014).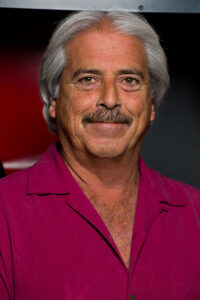 Authenticity was important to Eastwood to tell this real story. "Any time you work on an historical event with real people, you want to make it as authentic as possible, so we went overboard doing that," says Asman. Murray had a chance to speak with Captain Sullenberger for 40 minutes. "He told me everything he felt and heard," says Murray. "So walking out of there, in awe of this man, it was important for me to present it factually and then improve on that dynamically, to keep the tension up." That meant tracking down the actual Airbus A320 with identical CF engines, which Sully said had a very specific sound. "I found myself on the plane, with my recordist John Fasal on board, and set up the whole plane with microphones," he says. Murray also went with the production during the shoot to record the Thomas Jefferson ferry, and flew down to the Air Force base for the F4 sequence.
The duo also had an actual transcript of what went on in the cockpit after the birds hit, including all the voice alerts and alarms. "We did make quite an effort to get the sounds in the cockpit just right," Asman says. "Picture editor Blu Murray cut the scenes to match the actual cockpit voice recording, so we were able to follow his lead with the alarms and other sounds to match that. It was crucial for us to nail that precisely."
In the process of working together, Asman and Murray say they can read each other's minds. "Alan and I have worked together for so many years, there is no learning curve anymore," Asman says. "We each know what we need to do and we just do it." He and Murray, with the mixers, do a full pass of the sound mix and get it the way they think it should be before Eastwood comes into the picture. Murray credits sound effects mixer/ sound designer Tom Ozanich, MPSE, as well as the producers who "recognized the importance of the sound," according to Murray. "Everybody took on the mission of doing this movie right," he says.