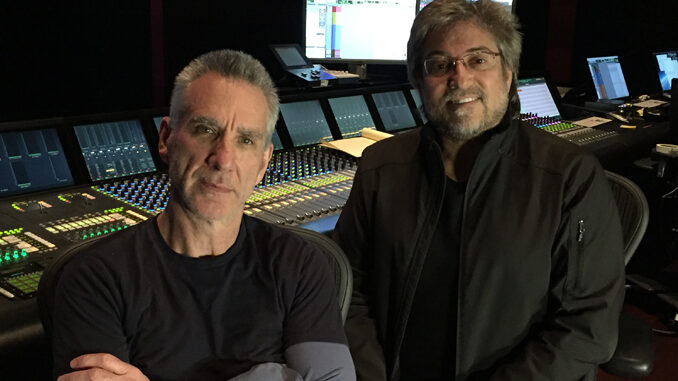 by Mel Lambert
The 89th Academy Awards nominees in the Best Sound Mixing category cover a broad cross section of films, ranging from the story of an alien invasion to betrayal in Libya, through a harrowing WWII battle, musical fun in the Big Orange and a pan-galactic escapade.
CineMontage reached out to Bernard Gariépy Strobl, who is nominated for Arrival (together with production mixer Claude La Haye); Kevin O'Connell, CAS, Andy Wright and Robert Mackenzie for Hacksaw Ridge (together with production mixer Peter Grace); re-recording mixers Andy Nelson, CAS, and Ai-Ling Lee for La La Land (with production mixer Steve A. Morrow CAS); re-recording mixers David Parker and Christopher Scarabosio for Rogue One: A Star Wars Story (together with production mixer Stuart Wilson); and re-recording mixers Greg P. Russell, CAS, Gary Summers and Jeffrey J. Haboush, CAS, for 13 Hours: The Secret Soldiers Of Benghazi (along with with production mixer Mac Ruth, CAS). Arrival, Hacksaw Ridge and La La Land also were nominated in the Best Sound Editing Oscar category, and have also received BAFTA nominations for Best Sound.
Strobl recalls that he first worked with Arrival director Denis Villeneuve on his short film Next Floor. "But we all know each other here in Montreal, because this is a small city," Strobl says. "Denis likes to tell a powerful story by putting very strong human values onto the screen. Arrival's great strength — augmented by an intricate soundtrack — is that it tells a story of key characters that display human strengths and values with honor," when 12 mysterious spacecraft appear around the world. The film represents the mixer's first Academy Award nomination.
Strobl worked closely with co-mixer Luc Boudrias at Mels Studios and Postproduction, a Montreal-based TV/film post facility, using a pair of 32-fader Avid S6 control surfaces. "We worked entirely in the box [using Avid Pro Tools sessions], to retain all our dialogue, music and sound effects pre-dub balances and effects through to the final mix, which I completed on my own," Strobl explains. "We developed an immersive 7.1-channel mix for Arrival; Dolby Atmos was not possible because the stage isn't equipped to handle that format, and Denis did not feel the need for anything else."
"The musical score by Jóhann Jóhannsson is very powerful, and gave us room for intricate dramatic arcs," Strobl continues. "For the close–ups of Louise Banks [the linguistics professor played by Amy Adams, who is tasked with interpreting the alien visitors' language], Jóhann's music provided room for everything on the soundtrack to take its proper place; each element had its own precise place during those sequences, since they drove the audience's attention and emphasized Louise's vulnerability."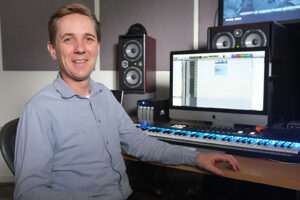 The re-recording mixer's overall aim was "to keep the sound flowing seamlessly as we followed Louise from one scene to another; to stay close to her and never lose contact with her thoughts, including her breathing in and out during the POV sequences. Denis really wanted us to maintain that delicate — and critical — balance between Louise's inner human experience and everything around her, like the Heptapods, military and doomsday chaos. We eliminated any sounds that we felt were intrusive.
"Arrival was a complex project," he continues. "We spent eight working days in pre-dubs and between three and four weeks on the final mix; it was always a strong team effort!"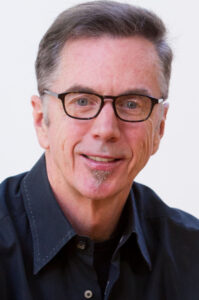 Re-recorded on Sony Pictures Studio's William Holden Stage, with O'Connell handing dialogue/music and Wright and Mackenzie both overseeing sound effects, director Mel Gibson's Hacksaw Ridge follows a World War II army medic who served during the harrowing Battle of Okinawa, and became the first conscientious objector to be awarded the Medal of Honor. Hacksaw Ridge represents the 21st Academy Award nomination for O'Connell, and the second for both Wright and Mackenzie, including their nominations this year for Sound Editing on the same film.
"The soundtrack was a highly collaborative effort," O'Connell stresses. "Although the final soundtrack was in 7.1-channel, which we then up-mixed to Dolby Atmos, all sound effects were pre-dubbed in Native Atmos with moveable objects. My co-mixers also served as co-supervising sound editors. Robert handled the film's intricate sound design, including complex battle scenes, while Andy oversaw dialogue and the remainder of the complex effects elements."
Pre-dubs started in Australia at Soundfirm Sydney. "Because of Mel Gibson's personal commitments," O'Connell recalls, "we needed to move back to the USA, and spent four weeks on finals at Sony's William Holden Stage. Having worked with Mel on two of his previous films — Apocalypto (2006) and The Passion of the Christ (2004) — I was familiar with his way of working and journeyed to Australia to help provide that continuity. During the four weeks of pre-dubs, we always ensured that the soundtrack sounded totally authentic, from the drama of the film's first hour, when we learn about the hero's background, to the Battle of Okinawa, the bloodiest encounter of World War II."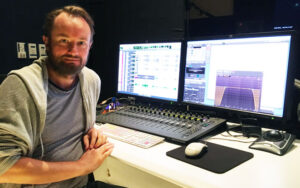 Mackenzie and Wright were recommended to the project by Soundfirm CEO Roger Savage, who mixed the original Mad Max films. "The only condition [from producer Bill Mechanic] was that Kevin O'Connell would be brought in to mix dialogue and music," Wright reveals. "That was a pretty easy condition to agree to!"
"During the mix, Andy handled backgrounds and Foley while I concentrated mainly on the weaponry and sound-design elements," Mackenzie says. "We had a nearly identical setup at Soundfirm Sydney to the William Holden stage: Harrison MPC4D consoles with S3 Pro Tools controllers." Wright says that it was "a pleasure to hand over our dialogue and ADR tracks to Kevin; the working relationship was just amazing. Rob and I have mixed together for years and Kevin just slotted into that dynamic like an old pal."
As a musical homage to Los Angeles, director Damien Chazelle's La La Land follows the trials and tribulations of a jazz pianist  Ryan Gosling), who falls for an aspiring actress  Emma Stone). The highly intricate Dolby Atmos soundtrack was realized on the Howard Hawks Stage at Fox Post-Production Services by Nelson handling dialogue and music, while Lee oversaw sound effects; she also served as the film's sound designer and co-supervising sound editor. La La Land marks the 21st Academy Award nomination for Nelson, including two wins for Saving Private Ryan (1999) and Les Misérables (2013), while this is the second nod for Lee, including her nomination this year for Sound Editing on the same film.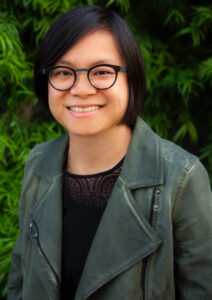 "Damien wanted us to keep the soundtrack realistic and grounded by leading the audience into the songs and not suddenly playing a pre-recorded track," Lee states. "It had to sound totally natural with seamless transitions." "Many of the vocals were recorded live on the set," Nelson confirms. "We worked hard to ensure that those transitions from dialogue to vocals and back again were completely transparent; in fact, most of Emma Stone's songs were recorded live."
Sometimes the director wanted sounds to build up and overwhelm the audience, "to achieve the effect that all the energy was being sucked up to silence on the cut to black," Lee says. "We had to shape the scene, to sonically crescendo to a peak without being unbearably loud — such as the end of the Messengers concert and the uncomfortable smoke alarm in the dinner-fight scene."
The mixing team's biggest challenge, Lee acknowledges, was to create a soundscape for the views of Los Angeles seen during the opening sequence on a traffic-jammed freeway. "We started with a tease of the Cinemascope logo by playing mono sounds before the logo opens wide," she explains. "And then, as it opens up, the car horns envelop us into the surround speakers. From a clear blue sky of city sounds, together with the radio music coming out of cars, we built into a cacophony of sounds, and transition into the first musical number. It was a hugely complex scene that we needed to get right to set the tone for the film. The sound montage took a couple of weeks to complete."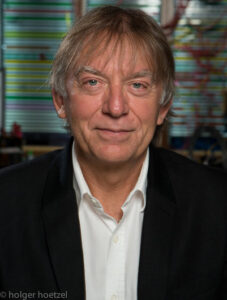 Nelson agrees: "We needed to introduce people that the audience does not know and lead characters that we have not seen yet. It almost became too overwhelming, so we stripped it back and started over. We always need a clear storytelling path through a film."
"Our Native Atmos Mix provided an extra dimension for effects and music, to generate a truly immersive soundscape of Los Angeles," Lee explains. To which Nelson adds, "La La Land had both subtle and dynamic sections in the soundtrack, and the use of Dolby Atmos with its broad soundstage really helped maintain that balance."
Comprising an offshoot of the long-standing franchise, director Gareth Edwards' Rogue One: A Star Wars Story details the events that lead up to Episode IV – A New Hope (1977). "For that reason, we needed to pay homage to the legacy but also use current techniques, including a Native Dolby Atmos soundtrack," reveals sound-effects re-recording mixer Scarabosio, who worked on both pre-dubs and finals at Skywalker Sound's Mix A/Kurosawa Stage, with Parker handling dialogue and music. "I mixed sound effects and Foley in Pro Tools — aka In The Box — using an Avid ICON D-Command control section fitted to the stage's AMS-Neve DFC console frame. David Parker used the DFC to mix his dialogue and music tracks."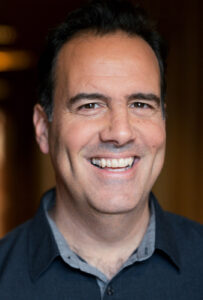 Because audiences expected to hear the familiar X-Wing Ships, TIE Fighters and other signature Star Wars sounds, the post team re-used some of the original sound effects created by Ben Burtt for The Force Awakens (2015), which Scarabosio also mixed. "But there were many new space ships, robots and weapons we needed for Rogue One," he adds. The mixer also served as the film's co-supervising sound editor and sound designer. Rogue One marks the third Academy Award nomination for Scarabosio, and the eighth for Parker.
"Our biggest challenge was to maintain that careful balance of the familiar with the new, and ensure that we controlled sound levels scene by scene," Scarabosio readily acknowledges. "We used increased sound levels to generate a focus on the screen, and perspective shifts when they proved useful; the story lets you determine when you can try out certain ideas. We also used unexpected dynamics to jolt the audience where necessary in the narrative arcs, and where sound supported the emotional content of the unfolding drama," as members of the Rebel Alliance conspire to steal plans for the Death Star, and hence set up the epic saga to follow.
A change of composer late in the post schedule meant that "no final music was available until we were mixing," according to Scarabosio. "But it also meant that we could hear all of the dialogue, effects and other elements in a clearer way, and make creative decisions. In fact, we provided rough mixes to the composer, Michael Giacchino, so that he could hold back in areas where sound effects might predominate. We also pulled back on effects, with the director's approval, where we felt that a quieter part of the score was providing a key to the visual feel within critical scenes — particularly the film's ending when we have the Darth Vader Reveal."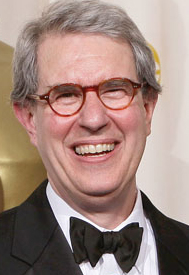 13 Hours: The Secret Soldiers Of Benghazi, directed by Michael Bay, broke with current Hollywood tradition by involving a three-person re-recording crew, with Summers handing dialogue, Haboush corralling music and Russell overseeing sound effects; the crew prepared pre-dubs on Stages 1 and 3 at Technicolor on the Paramount lot, with finals on Stage 1. "Michael Bay prefers to have three people on the mix team because during finals he likes each of us to have creative hands on the faders making subtle soundtrack changes," explains Russell, who has worked on many of the director's films, including the Transformers franchise. "After 20 years of working with Michael, I know what he likes and remain in tune with his cinematic sensibilities." 13 Hours marks the 17th Oscar nomination for Russell, the 11th for Summers and the fourth for Haboush.
"Our biggest challenge was to ensure a viable balance between dialogue, music and effects during both the narrative and the high-action scenes," Summers says, as a security team struggles to make sense out of the chaos following an attack on a US compound in Libya. "I was able to put the dialogue levels in a place that's comfortable for the audience, so that the mix serves the storyline. We tried to build a sonic dynamics into the movie, from quiet to mayhem; it's the best kind of storytelling."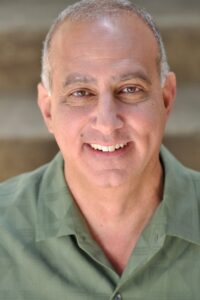 "Michael Bay cares very much about how the various sound elements successfully blend together," Haboush offers. "He gives us the opportunity to develop our collaborative ideas. Composer Lorne Balfe delivered an incredible score, with lots of separation and unique sounds that helped propel the story along; music editor Alex Gibson did an excellent job managing those elements." The film soundtrack was re-recorded in 7.1-channel format and then up-mixed for Dolby Atmos release.
"Sound effects helped ground the film in reality," Russell says. "While picture editor Pietro Scalia paced the film well with battles and moments of reflection, the palette of sounds we received from supervising sound editors Ethan Van der Ryn and Erik Aadahl, including new recordings of guns, helped us realize the intense and visceral 13 hours these soldiers went through in Benghazi. We created a well-balanced cinematic experience with a wide dynamic range during the key battle sequence, with constant attention to detail and nuance. 13 Hours may be a high-action war movie, but it's in the quiet moments that we understand the drama."
The trio is scheduled to next work together on Bay's Transformers: The Last Knight, scheduled for a June release.