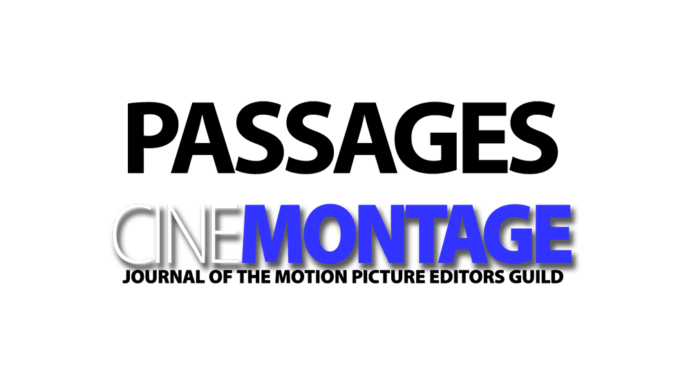 Paula Greatbatch Suhy
Assistant Editor
May 25, 1958 – May 29, 2018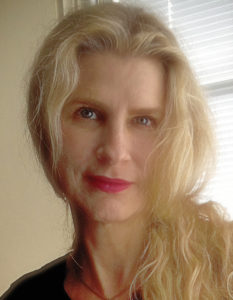 It is with extreme sadness that I report the news that our dear friend and colleague, Paula Greatbatch Suhy, has left us. She passed away on Tuesday, May 29, 2018 — four days after her 60th birthday.
As many of her close friends know, she was battling a very aggressive form of brain cancer for two and a half years. Amazingly, for most of that time, she was able to kick its ass. At the beginning of this year, she opted for a more aggressive treatment, which in the end led to complications. Paula was small but mighty. What an incredibly strong person! She gave it her best fight.
Paula loved her work in film editing. I strongly believe that she was able to grace us with her presence as long as she did — in part because of this love.
Paula was able to push on because of two beautiful 2017 films on which she worked: Dunkirk and Phantom Thread. Even when she was feeling lousy, she would come to the cutting room and have the time of her life. I feel extremely privileged that I got to work with Paula as a fellow assistant editor, especially the last couple years. To be able to witness how good her work made her feel was immeasurably satisfying.
Her other credits include The Hateful Eight (2015), Interstellar (2014), The Master (2012), Inception (2010) and There Will Be Blood (2007).
Paula was one of the coolest, kindest, most generous people I have ever known, and she and her husband Jim were two of my best friends. I'm going to miss having coffee with Paula, as well as her stories, the bitching sessions, the "panda cam" and all the great laughs. Every time I stand at my bench I will think of her.
Goodbye, dear friend.
William Fletcher