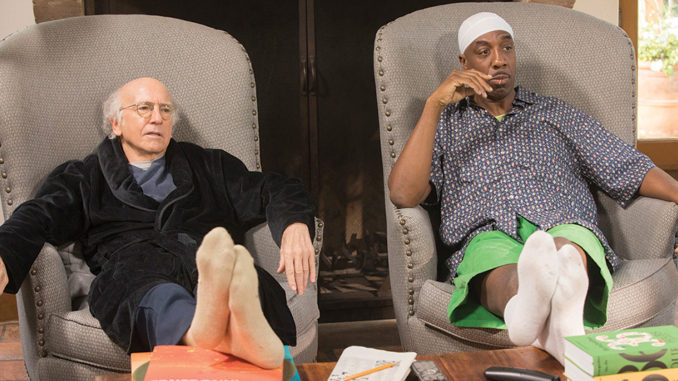 by Daniel R. Esparza
Growing up in the small California towns of Norco and Corona, my days were filled with staying active outdoors — hiking, road trips, camping, roller skating and bike rides with my younger siblings. My parents provided an exceptional upbringing, telling us how important education was. However, nothing moved me and captured my attention like television. I remember having an unbreakable curiosity when the credits rolled, asking myself, "Who are all those people whose names appeared on the screen?" I imagined myself operating the camera in a studio and being part of the production. I wondered what those people did and how they got the chance to work on TV shows. I wasn't able to answer those questions for many years.
Back then, I talked to everyone about my desire to work in television, and they all said the same thing: "It is a closed business, you have to be related to someone or know someone to get into Hollywood." Oh, how I was so discouraged, thinking I had no chance to work on television shows! I gave up on seriously pursuing it any further.
My dad encouraged me to work in the electronics and technology industry. So right out of high school, I began working full time as an electronics assembler at the same company where my dad worked, McDonnell Douglas in Irvine, California. I attended night classes nearby with aspirations to acquire a computer engineering degree. Eventually, I was promoted to computer technician. However, after dedicating nine years to this company, I was laid off when it closed that location. When the path you are on suddenly ends, it forces you to look in new directions, to look inside and figure out what really makes you happy.
Electronics really wasn't what I wanted to do, so I decided to explore new career possibilities by attending college full time. There I was, sitting in orientation at Riverside Community College, thinking about what classes to take, when the welcome video started and a segment caught my attention: Television Production! Without hesitation I enrolled.
Through this program, I learned about the many positions at a live television studio. It was exciting, but what I really enjoyed most was working on video projects — collaborating with classmates on creative writing, production, animation, video and audio recording, and editing comedy segments. These classes offered a new perspective for me.
I was now confidently able to answer my childhood question of what all those people listed in the television credits did! Soon, I had to decide on what position to focus. Initially, camera was my choice because capturing images had always fascinated me. But once I discovered editing, I was hooked. Putting multiple elements together and enhancing them with graphics and special effects was extremely satisfying to me. I couldn't believe I was earning a degree while having so much fun.
As the only assistant editor on the show, all responsibilities of the position were on my shoulders.
I moved on to Loyola Marymount University to pursue a bachelor's degree in communication arts. There I seized an opportunity to intern at Sony Digital Picture Editorial, where engineers Eric Rigney and Dale Jones introduced me to Avid Media Composer. It is also where I began to network and truly get some exposure to the business. One month after graduation, I acquired my first job as an assistant editor on Bunim-Murray Productions' Class Reunion (1996) through a fellow alumna. When that TV movie aired, I watched it in my parents' living room and was so excited to share this experience with my entire family. When the end credits rolled, I saw my name. Wow! I had tears in my eyes. I was eager to finally start my career in television.
Over the next seven years, I worked on many non-union shows, some for only a few weeks. Enduring the many months of unemployment was tough. One day, I got a call for the feature Titanic because Rigney had highly recommended me. But I was not in the union since I hadn't yet worked on any one show for more than three months, so the associate producer hired someone else. A missed opportunity! Two years later, I finally satisfied the requirements to join the Editors Guild. But I had to wait another four years before I would get my first big break.
Post associate producer Megan Murphy and editor Steven Rasch, ACE, interviewed me for the fourth season of Curb Your Enthusiasm in 2004. I landed the position, my first union series. As the only assistant editor on the show, all responsibilities of the position were on my shoulders. This was also the first time that I didn't work long hours for a flat rate.
It has been 15 years since that big break! Looking back on being a kid who wanted to work in television, how I wish there had been someone then to give me hope. Little did I know that when the opportunity finally arose, I would seize it and follow my childhood dreams.