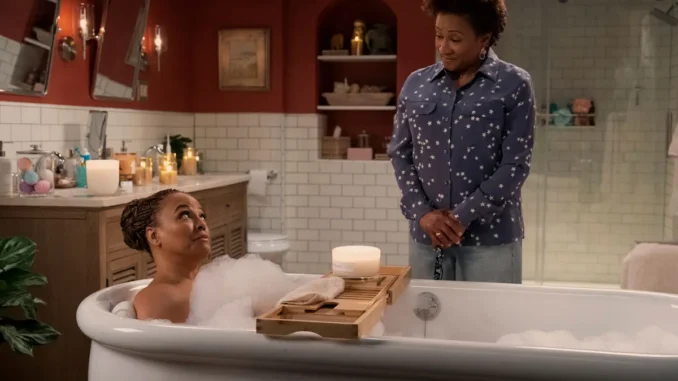 By Kristin Marguerite Doidge
Growing up as a first-generation Mexican-American, Angel Gamboa Bryant thought she might have a career in science. But the universe had other plans. On her first day of college at Central Michigan University, she happened upon a pamphlet that listed broadcasting and cinematic arts as an option for her major. "I grew up in Detroit in the '80s – there was no real pathway to filmmaking or television at that time," she explained. "I saw broadcasting cinematic arts, and I was like, 'You can do this for a job? This is an actual profession that exists?' I gathered as much information as I could. I dove in head over heels."
While Bryant said she fell in love with every aspect of television-making and filmmaking, she felt drawn to the edit bay fairly early on. "I realized that is where the story is really created because you get all these tools – whether it's a scripted show or an unscripted show – you have all this media: you have music, sound effects, and other things," she said. "By the time you put it together in the edit bay, it might completely change what the actual show is."
Bryant recently received her first three Primetime Emmy Award nominations – two for Outstanding Picture Editing for a Multi-Camera Comedy Series for her work as editor on "The Upshaws," and one for Outstanding Picture Editing for Variety Programming for her work as part of the editing team on the "History of the World, Part II," alongside editors Stephanie Filo, Daniel Flesher, and George Mandl.
CineMontage caught up with Bryant to talk about her journey so far ahead of the new season of "The Upshaws," which premiered on Netflix on Aug. 17.
CineMontage: You've had a lot of collaboration with this great group of comedians. How did that first come to be?
Bryant: I was cutting a lot of unscripted, mostly game shows. They call them 'big shiny floor' shows. There's a lot of comedy in these shows, so I started to be known pretty quickly as a comedy editor. And then one day, one of my friends had an offer for a job with Page Hurwitz and Wanda Sykes' production company, and she wasn't available, so she gave them my resume. Wanda Sykes is a very well-established comedian, and they interviewed me and hired me based on my comedy recommendations.
From there, they had all kinds of stand-up specials ["Wanda Sykes: Not Normal," "Tiffany Haddish: Black Mitzvah," and "Stand Out: An LGBTQ+ Celebration"]. I started cutting those for them as well as more comedic-based game shows. That's what led me into working on "The Upshaws" with them.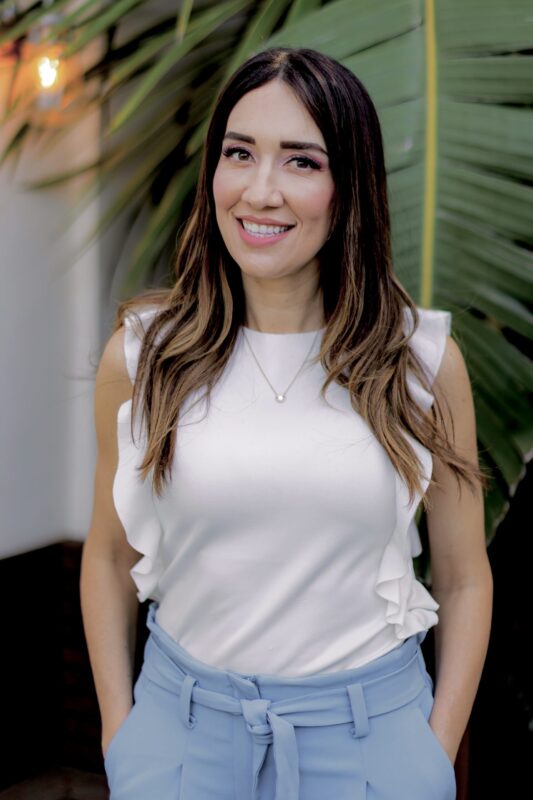 CineMontage: How does your multicultural background help you edit these diverse stories?
Bryant: I'm a first generation Mexican-American, and I think just like anything else, it helps give me a perspective on my editing. Every experience we have in life and everything we do and everything we come across helps us shape us as people, but also helps us to bring perspective to our work. I grew up going to Mexico a lot with my family. They were speaking another language, and I had to learn it because we didn't speak it in my household. It wasn't until we started traveling there that I became bilingual. We stayed there every summer. There was no hot water, there were no beds, there was no air conditioning. All of that helped shape me as a person, but also as a professional.
Growing up in Detroit, in the Midwest as a minority family, I think really informs my comedy, my editing, and especially when I work on a show like "The Upshaws," where they're also a minority family growing up in the Midwest.
CineMontage: How do you feel about being known as a comedy editor?
Bryant: Being known as a comedy editor, I really think, is a huge compliment. A lot of people – producers, directors, editors – agree that it's one of the hardest genres to cut because of the timing of it. It's very rhythmic, and you have to get the beats exactly right – the cadence on the jokes. I think having that background also helps me to be able to cut a wide range of other genres as well. Even though they're different, it will always translate. Editing is editing. With drama, though, I might linger on a shot much longer to have that pause that resonates, that creates an emotion, whereas in comedy, when that joke lands, when it hits, you move on. You just keep it moving and you have to fill all the space.
CineMontage: I can imagine the kind of material you have when you're cutting something like "The Upshaws" with someone like Wanda Sykes – her reactions are just so amazing.
Bryant: She's one of my favorite comedians to edit, and I truly mean that. She's so talented, and you're right, I'm always digging through the material to find those little moments where she's giving you some kind of look, some kind of reaction that is gold. It always elevates the scene.
Some of the actors are very brilliant at improv. Wanda is, and so is Mike Epps. But for Wanda, Regina [Y. Hicks], and Niles [Kirchner], who are the writers and producers of the show, it's important to them to adhere to the script. It's so different from "History of the World" where we're definitely encouraged to use all of the improv and weave it in as much as we can. With "The Upshaws," they really want us to stick to the script, so it actually makes it hard because I'll have some really amazing moments sometimes, and I'm like, "I have to cut it." But if it's that good, I'll definitely meet with them and show them and say, "Hey, let's look at this" and we'll figure out if we can bring it into the show.
CineMontage: Tell us about what it was like working on "History of the World, Part II"?
Bryant: "History of the World, Part II" is definitely one of the most amazing experiences I've ever had in post, just because of the sheer creative freedom we had and the collaboration of the team. The EPs trusted us wholeheartedly. There were four of us: Steph Filo, Dan Flesher, myself, and George Mandl, and we were always creating scenes and then collaborating with each other.
We would often sit in a room together, we'd build an episode, sit together, watch it all and decide, 'Does it work? What jokes are landing? What jokes are not? Should we rethink it? Should we pull something back out of the raw, put it back in?' It was a really wonderful experience. I felt very trusted. I think in the end, because of all of that, the show turned out to be pretty incredible. And of course, it was quite the experience getting to see Mel Brooks and work with him. He's a comedy legend.
CineMontage: How did you manage the workflow on that show with so many moving parts, sketches, and different editors?
Bryant: Everybody owned a certain amount of sketches. On "History of the World," we had sketches called tentpoles, which were very long storylines that we broke up to spread out between a few episodes. And then we had the shorter sketches that were just self-contained.
We all split them up equally. I think everybody worked on the tentpoles, and we would then have to collaborate and make sure we're all honoring it the same way – that we're all editing it in the same sort of style. On our own individual sketches that we worked on, that would be our thing. And we would approach it as its own scene and its own style, depending on what kind of parody it was.
We would screen them together, and then once we were happy with them, we would build an episode, which was essentially putting together a giant puzzle, trying to figure out how it would fit together.
We worked with Mel Brooks on a Zoom basis, so he did a lot of his voiceovers over Zoom, and Nick Kroll directed it and gave him the lines. It was an amazing experience because he's extremely talented, and he would sit there, he would read the line, he would take it in, and then you could tell he was thinking – and then he'd come up with something better and spit it out, and then give us some improv lines. It was really incredible. We were all watching it like, "This is the coolest thing."
CineMontage: What's been most helpful to you as a woman of color working as an editor?
Bryant: For me, it has been really helpful meeting other women, and I know that I have built a strong network of other women, both of color and of all kinds of different backgrounds, and we all support each other. We try to bring each other onto jobs. And there have also been some wonderful men and other people as well who I've worked with in the industry who have been great supporters of my career and given me wonderful jobs.
CineMontage: What would you like to do more of in the future?
Bryant: I'm on hold right now with "The Upshaws" due to the writer's strike. But I'm actually also a really big horror nerd. I watch comedy and love it, but I also love horror, so one of my biggest dreams is to work on either comedic horror or dark comedies – something like "Dead to Me." It's so brilliant. And one of the EPs on that show actually was also on the "History of the World, Part II."
Ryan Murphy had a show called "Scream Queens" that was on three years ago, with Jamie Lee Curtis. It was over-the-top comedic horror. It's just my dream to work on something like that. I also love drama, I love suspense, and I've cut a couple of independent features that were suspense and drama, so I would love to work in that world as well.
This interview has been edited for length and clarity.
Kristin Marguerite Doidge is the author of "Nora Ephron: A Biography."