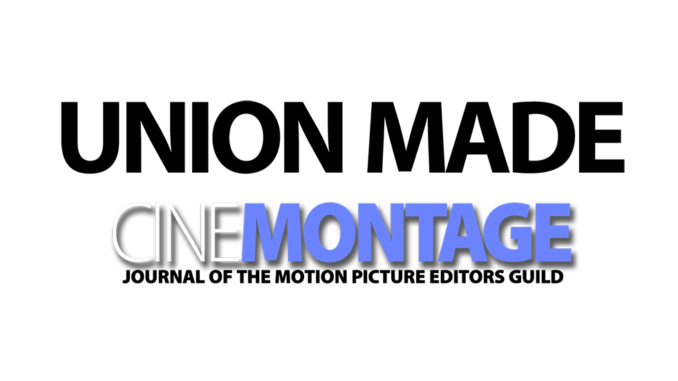 by Pamela Malouf, A.C.E.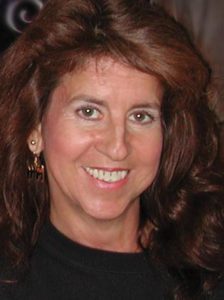 When I was seven years old, I performed in a play––The Emperor's New Clothes––and from that time on, I wanted to be an actress when I grew up.  Throughout school, I participated in various plays, attended the Shakespeare Festival and the California State University Northridge Teenage Drama Workshop.  Over time, I discovered that acting made me feel uncomfortable and self-conscious.  So, my second summer at the CSUN workshop, I became stage manager on a play––and loved it!  Working behind the scenes was for me.
By the time I enrolled in college, my father––ever the skeptic––had convinced me that I had no chance of ever making it in the film industry, so I majored in law.  After a full four days of hating all my classes, I threw caution to the wind and decided that if others could make it in the industry, then so could I.  I changed all of my classes and became a cinema major.
I got my first paying job as a make-up artist on a low-budget commercial.  Then I did make-up and PA work on a low-budget feature.  I quickly realized that dealing with the egos and insecurities of actors about how they looked was less than rewarding.  The budget was so low that the film editor had no assistant, so I asked her if I could assist for free.  Of course she said yes.
Meanwhile, my high school-through-college job at Gelson's supermarket had promoted me from "box-girl" to "checker," which paid enough for me to support myself while working part time.  Every spare minute I spent in the cutting room learning the ins and outs of 35mm.  I had always been somewhat analytical, meticulous and self-motivated, so I fell in love with editing; I had found my career path!
After I got my AA degree, the editor with whom I had been working (for free) asked me to assist her for a salary on her next project.  I decided to continue my on-the-job training instead of continuing college.  I worked Monday through Friday in the cutting room, and weekends at Gelson's (my father's cautions had trained me to cover my bases, so I kept my "real" job).
Well, on that "real job" is where I met Academy Award-winning editor Donn Cambern, ACE, who would come through my line (his son was a box-boy) and we would chit chat.  When I asked Donn how to get into the business, he said three words: "Persistence, determination and optimism."  One day, after my constant prodding, Donn told me that they were looking for people to help in the non-union film department of a feature called Star Wars.  I remember asking, "Star what?"
I got into editing and never looked back.  Hard work, gallons of coffee and personal integrity have kept the jobs coming.
I interviewed with the associate producer and got a job as a film librarian.  Before I knew it, I was working at the first Industrial Light and Magic (ILM) in Van Nuys on what, without visual effects or sound mixing, seemed like some cheesy, Roger Corman-type of sci-fi film.  History showed how foolish that assumption was.  When ILM went union, I happily became a member of the Editors Guild.
After that movie, with much door-knocking, I landed on the multi-camera sitcom Rhoda, assisting editor Larry Heath, who became an invaluable mentor.  He taught me editing tricks and secrets and showed me how to make changes. The next year, on Angie, he arranged for me to cut my first episode!  However, union rules of that time required five years in the Guild before allowing a screen credit for "Editing."
After a dozen more assistant gigs, including more mentoring from Academy Award winner Paul Hirsch, ACE, I accepted a job as post-production coordinator.  This led to three years in post management, including one year at Paramount Studios.  One day, in my pleated pants and low pumps, I looked up from my desk and there were a dozen finely sharpened pencils.  Horrified, I thought, "Oh my God, I've become a pencil pusher!"   I decided immediately to flee for my life and soul and get back into the cutting room.
After editing promos for a year, I used that, plus my management experience, to plead my way onto the Paramount series MacGyver––with the promise that when they needed a third editor, I would get the bump up.  It didn't take long and soon I had my first official editing gig!
About this time, 35mm film started to disappear, and it was a tough time for editors because if you didn't know the latest editing system, then you didn't work!  I faked or fibbed my way, training on the new systems nights, weekends and on the job.  I edited shows on the Montage (17 Beta decks), the Ediflex (12 VHS decks), LaserEdit (laserdiscs), then Ediflex Digital and, finally in 1994, Avid.
I got into editing and never looked back.  Hard work, gallons of coffee and personal integrity have kept the jobs coming and I will forever remember Donn Cambern's advice over 30 years ago in that grocery store: "Persistence, determination and optimism."