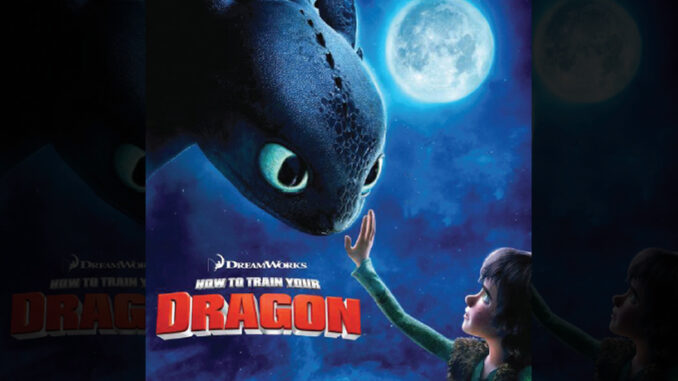 How an animated film inspired a young editor
By Katie Parody
I was born and raised in a small town in northern New Jersey, and as a kid my greatest passions were, and still are, animals and animation. My identical twin sister, Valerie, also shared these obsessions, so we would spend hours watching cartoons and Animal Planet while attempting to draw our favorite creatures and characters. One Christmas, we received Digital Blues, which were cameras marketed as toys. They came with rudimentary editing software, and we loved them. We spent many hours emulating our idol, the wildlife TV host Steve Irwin, and would use our stuffed animal toys and plethora of pets to create little adventures and music videos in the "wild" of our backyard. Valerie played the role of Steve Irwin, while I filmed and edited on the family computer. I didn't know it then, but this simple camera set me on my career path back in 2004.
Slowly, editing became a serious pastime. I outgrew the Digital Blue and started exploring other editing software, like Windows Movie Maker and, by the time I was in middle school, Magix Edit Pro 14. I became aware that I was spending more free time editing than drawing, but I still held onto my dream of being an animator. In 2010, DreamWorks released "How to Train Your Dragon," and it became an instant favorite for me. I desperately wanted to work on a movie like this someday and made a decision right then and there in that theater: "I'll be an animation editor!" Duh!
Two years later I started classes for my Film & Media Arts degree at American University (AU) in Washington, D.C. I learned Avid as an intern at the Newseum and by the end of my junior year was able to secure a summer internship at Warner Bros. Studio. My mother, my cheerleader, arranged for me to stay with family friends who lived 30 minutes from the studio.
After summer ended, I was back at AU for my senior year when I took the editing course they offered. I am forever grateful for my editing professor's words of encouragement and for connecting me with a former student of hers who worked at DreamWorks. I also remained in touch with my mentors at WB, and after graduating AU in 2016, they were very encouraging about me coming back to work for them. Although nothing was promised on paper, the encouragement was good enough for me! I bought a one-way ticket to Los Angeles. Once I got settled, I set up a meeting at DreamWorks with Jac Karambelas, my editing professor's former student. Karambelas appreciated my enthusiasm and went above and beyond to answer my questions while showing me the editing process behind an animated movie. Karambelas also told me about the significance of Local 700; how if I ever wanted a job in one of the big animation studios, I had to get on the roster.
Soon after, I started working with the team I had interned with at Warner Bros. this time, my hours in the promo department were helping me get into the Editors Guild. Over the next three years I learned so much and my WB colleagues became a second family. Still, I yearned to work in animation. I reached out to Karambelas to tell her that I'd finally made it onto the union roster. The prospect of a short-term job didn't faze me — I was eager for any opportunity. So a couple of months later, when a short-term job opened up, I jumped at the chance.
As I drove through the DreamWorks gates on my first day as an assistant editor, I blasted the "How to Train Your Dragon" soundtrack in my car. Everything seemed to come full circle in that moment. I was thrilled and ecstatic to get the dream job I had always wanted, but I couldn't have done it alone. I learned that it's not enough to meet someone at a networking event, get their contact information and then expect them to help you. I found that if you genuinely nurture the relationship with them and show your enthusiasm for what you love to do, then you will make an impression and, with the right attitude, they will want to help you. I am forever grateful to everyone who's helped me achieve my dream and, since my short-term job at DreamWorks was extended, I'll be living the dream for a while.
Katie Parody is an assistant editor at DreamWorks Animation working on her first feature, "Croods 2." Originally from New Jersey, she moved to Los Angeles after receiving her degree in Film & Media Arts from American University.