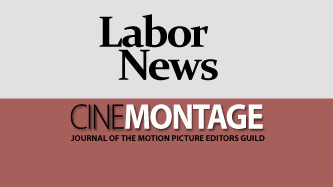 Reprinted from Deadline Hollywood by Tom Tapp on July 21, 2020.
The Los Angeles County Board of Supervisors on Tuesday unanimously approved a proposal to facilitate worker-led "health councils" to monitor business compliance with public health orders.
Supervisors Sheila Kuehl and Mark Ridley-Thomas co-authored a motion recommending that the county reach out to labor and business leaders and quickly agree on effective ways to monitor compliance with mandates to wear facial coverings, install protective shields and disinfect workplaces. …
"Employees must be allowed to form public health councils without retaliation by their employer," according to the motion.
For film and TV productions, the ruling may have less impact, since the June 1 white paper submitted to elected officials by the Industry-Wide Labor-Management Safety Committee Task Force already included a proposed "autonomous COVID-19 Compliance Officer" on every set. …