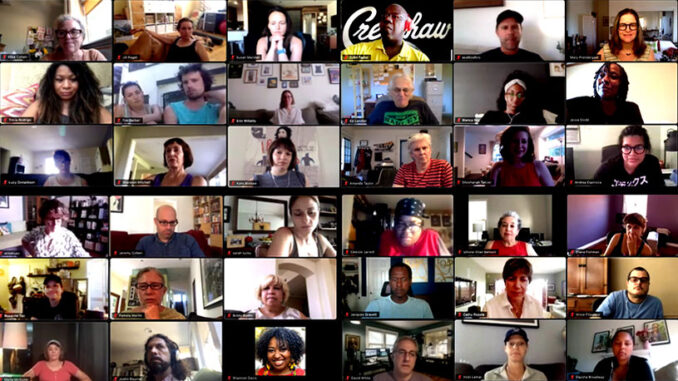 by Terry S. Collins
One by one, a diverse collection of some of the most powerful women in entertainment quickly began filling up the Zoom screen on a late Sunday night in force.
The occasion: A much-needed talk in Black Hollywood that's happening behind the scenes moves to the forefront. Their goal: To challenge the way many look at inclusion in post-production; To become true allies for each other; To eliminate being overlooked, not heard, and invisible.
"There is no doubt that it is important to have representation in the room," said panel moderator Kathleen McAuley during the moving three-hour panel discussion attended by 175 people. McAuley is a longtime MPEG assistant editor, and freelance editor.
The July 12 event came amid two major crises in recent memory; a global pandemic, a result from the novel coronavirus, and a racial reckoning in the wake of the recorded killing of a black man, George Floyd, from the knee of a white Minneapolis police officer. The latter has spurred change and a call to end systemic racism in various industries. Hollywood, of course, is no exception, the panelists proclaim. They reached a consensus that having more black women in key roles in front of and behind the camera, and in all forms of production is essential.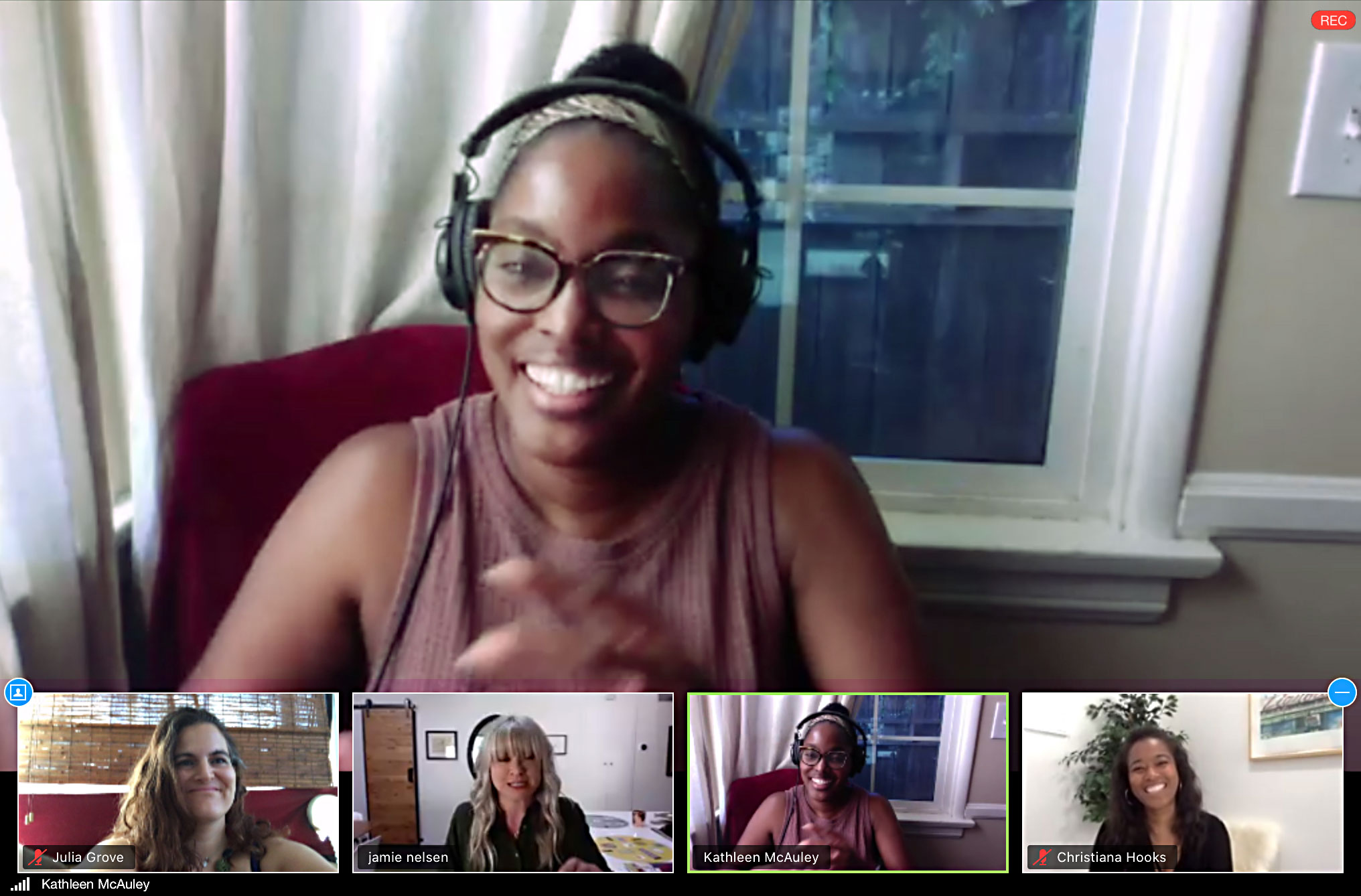 "This is a moment in a bigger movement," said regarded television executive Nina Tassler, the former chairwoman of CBS Entertainment. She became one of the highest-ranking Latinas in network television. "I saw where we started, and it wasn't a pretty place. It's still not a pretty place. It's tough, but we're at an inflection point."
There are no definitive numbers for women or African American women in post production. However, they are certainly underrepresented in comparison to their percentage of the population.
"It is crucial," stresses panelist, award-winning director, writer, producer, and advocate Gina Prince-Bythewood of "Love & Basketball" fame. Soon, the action-packed trailer for Prince-Bythewood's latest project on Netflix, "The Old Guard," starring Oscar-winning actress Charlize Theron and Kiki Layne, was shown to much praise. The film's editor is Prince-Bythewood's longtime collaborator and fellow panelist, filmmaker, Terilyn A. Shropshire, ACE.
Getting in the Room (and Staying There)
Prince-Bythewood said women, especially black women, must seek to be allies to each other. As an example of their two decades working together, Prince-Bythewood said that while Shropshire's résume didn't say 'action film experience', she told Netflix early on that working on "The Old Guard" isn't happening without Shropshire editing it. Prince-Bythewood said when about 20 Netflix execs sat in the same room with Shropshire, she won everyone over, and it was a go.
"I've seen (Shropshire) elevate my material," said Prince-Bythewood matter-of-factly. "I knew when I made this leap; I wanted to make it with her. It was a simple, simple decision."
The Emmy-nominated and ACE Eddie award-winning Shropshire said she "completely owes" it to Prince-Bythewood to get such opportunities, and there have to be avenues to help pay it forward.
"Once I'm in the room, it's up to me on why I deserve to be there. Sometimes, you can't get into the room, for all of us show what we're capable of, to showcase our skills," Shropshire said. "I think the challenge is getting more access to who (makes the decisions).
"Gina knows that after 20 years, that I can cut anything she throws at me, and I wish there were more of these opportunities for everybody," Shropshire concluded.
Panelist Crystal Rose Holmes, a post producer on the Freeform network series "Grown-ish", said she shouldn't have to spend a bulk of time justifying her mere presence at work. "And I've learned if a department is fully white and I'm the only one, it's not 'unnormal' to them," she said.
Taking action is now needed more than ever
The intensified calls for more blacks in post began nearly a month earlier on social media. An African-American producer/editor in a Facebook group for editors was innocently looking to connect with other black editors whom he could refer to producers who had positions to fill. However, several white editors took offense, according to actress and lawyer Nicole French, who later took to Twitter on June 16.
French tweeted that several white editors asked for the Facebook post "to be taken down by moderators, and accused the poster of breaking the law, discriminating against whites, fanning "anti-white" racism against them, and insulted the black editors and white editors who were speaking up for diversity." In a bold series of tweets, French began to single out those who made inflammatory comments, pointing out their successes- and their insecurities. (For the record, the vast majority of these editors were not union members.)
"Enough is enough!" French tweeted. "The racism, trolling, agitation, & intimidation from privileged white editors towards black editors in these posts (a thread)….are just a taste of what it's like when wanting equal opportunity is a threat."
"The need for more allies from various backgrounds almost goes without saying", said Tassler, recalling when she promoted Tiffany Smith-Anoa'i to senior vice president Entertainment Diversity and Communications in 2015 after the network was criticized for lack of diversity in its programming.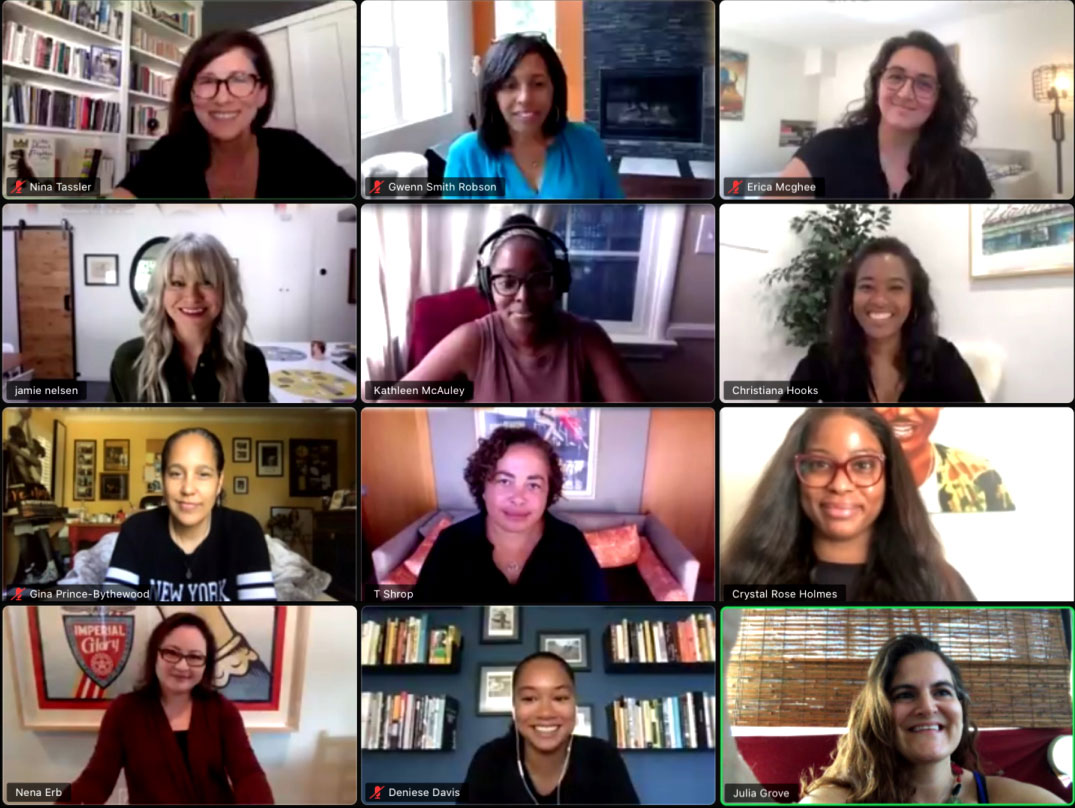 "Tiffany and I said we have to really build this, that we must have a forum with some impact and put some money behind it, and let people know they were going to start having uncomfortable conversations," Tassler said. "There had to be results. With having Tiffany by my side, she really began to hold all of our showrunners, directors, and others accountable."
Emmy-winning editor and producer Jamie Nelsen, ACE, who oversees ABC's "black-ish" and spinoffs "grown-ish" and "mixed-ish", agreed with Tassler. Nelsen adds that "it takes deliberate action and to have respect for your teams and to make sure everyone is heard. Look at the room, look around and take notice who's there…"
Another way, according to Emmy-winning editor Nena Erb, ACE, is to advocate for less experienced assistant editors is to give them a chance to edit and let them know that it's OK to make a mistake. "That's my plan for any assistant…let them sit in the editor's chair (to get the experience). Try to help get her a credit and build that résume," said Erb, who has also edited the Issa Rae HBO hit comedy/drama "Insecure".
And, increasing the outreach is vital. McAuley praised panelist Christiana Hooks, a film, and TV producer for helping her get an assistant editor gig on the CW's "Black Lightning".
"I have several co-workers and friends on this Zoom (meeting) who are like family to me. We're always taking care of each other," said Hooks, who has worked in post-production and editorial teams for Rhimes and DuVernay. "Bring the people to them. Bring the résumes, make the introduction, and look out for your friends."
Panelist Gwenn Smith-Robson, who currently is a post production manager, (comedy series), at Netflix, agrees. She, too, said she went for years without working alongside other black women.
"Advocate for others, and find opportunities where you can create for them. I had that 'someone' who believed in me, and, if you see a position, and you think they're ready, advocate for them," she said.
Shropshire encouraged those who are in authoritative positions to be a "true ally" to black creatives on their staff, and to call out any micro-aggressive behavior.
"Speak up for them and ask questions," she said. "Don't sit in silence because they are the only one in the room. Use whatever power you have to question motives. Advocacy, advocacy, advocacy," she said.
Cathy Repola, the national executive director of the Motion Picture Editors Guild, IATSE Local 700, joined the discussion and said she is proud the union "is committed to do more and do better."
The Editors Guild is about to conduct the 2020 MPEG Active Member Demographics and Workplace Survey. The information that members voluntarily provide will enable MPEG to add searchable, self-identifying descriptors on member profiles. The union hopes the survey will give an accurate starting point to set measurable goals to increase representation.
Panelist Erica Sterne McGhee, who runs post-production as a co-producer on the FX comedy, 'Better Things', said when hiring people of color, especially women, make sure they are "in a supportive environment where they can thrive."
Panelist Deniesse Davis, currently a supervising producer on HBO's "Insecure" and a producer on Robin Thede's HBO hit show, "A Black Lady Sketch Show", said, "creating allies, mentoring, and fostering open communication within staff goes a long way".
McAuley said there are so many showrunners and producers asking to meet right now as they want to be a part of the solution.
"Let's make this more than just talk," she said. "Let's make this a movement!"
The panel was organized by the MPEG Women's Steering Committee. Chair: Dorian Harris,ACE, Members: Josie Azzam, Nena Erb, ACE, Julia Grove, and Kathleen McAuley.
Terry S. Collins is a freelance writer whose work has appeared in Fortune, CNET and other publications.