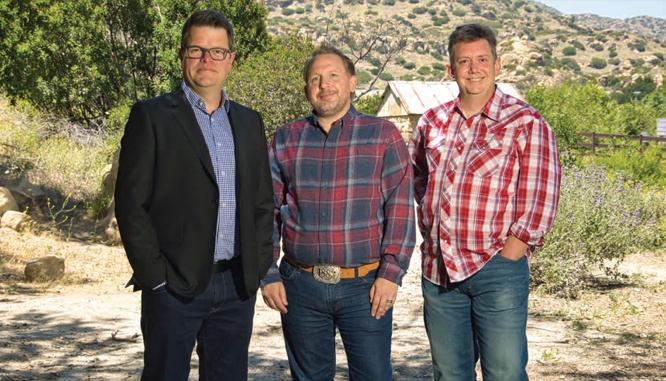 By Peter Tonguette
Yellowstone" is a show about land: who it once belonged to, who it belongs to now, who it might one day belong to.
Set in contemporary Montana, the popular Paramount Network series has at its center the Dutton family—patriarch John Dutton (Kevin Costner), his son Kayce (Luke Grimes), his daughter Beth (Kelly Reilly), and his adopted son Jamie (Wes Bentley)—who, as the proprietors of a family ranch, contend with forces both external — such as commercial developers and a Native American reservation — and within, expressed in a rich brew of family dramas.
The Duttons' ranch is physically vast, and the series itself has a similarly ambitious scope. Created by Taylor Sheridan and John Linson, "Yellowstone," which debuted in 2018 and recently wrapped up its fourth season, features sweeping photography reminiscent of a feature film to soak in the landscape, and it boasts a complex web of supporting characters. (The series has also landed in the middle of America's culture wars, with TV host Meghan McCain chalking up the show's success to its avoidance of "woke" tropes popular among liberals.)
To corral a family saga of this size and ambition — not to mention a set of prequels, starting with "1883," which debuted in December on the Paramount+ streaming service — requires coordination, dedication, and enthusiasm. The picture, sound, and music editors who work on "Yellowstone" have each in spades.
"I think every department is running at 110 percent of their creative abilities, and I think that that is seen onscreen," said supervising sound editor Jason King. "I'm not saying that other shows are pulling punches, but there's a passion that we have here at 'Yellowstone' that really gets onto the screen. That happens from crafty all the way up through the actors, the transportation people, the folks in post—everyone."
Music editor Kyle Clausen describes being changed by his work on "Yellowstone" and now "1883." "I have worked on a lot of projects in my life, and I have never cried while editing a feature, ever," Clausen said. "Going through 'Yellowstone,' and then the prequel, I don't know if it's me being a new father, but I was in tears editing this show. There were times where I was trying to do some mixes for review, and I couldn't do it."
As the team describes it, the sense of passion and purpose on the series starts with Sheridan, a native of Cranfills Gap, Tex., whose earlier efforts include writing the Oscar-nominated screenplay for the drug-cartel action thriller "Sicario" (2015), starring Emily Blunt and Benicio del Toro, and writing and directing the acclaimed Western "Wind River" (2017), on which picture editor Gary D. Roach, ACE, met Sheridan.
"We hit it off immediately," said Roach, a veteran of Clint Eastwood's films. "It was fun to get to know Taylor. He's so talented, and then 'Yellowstone' came up. I was all about doing it." Roach has worked on every season of "Yellowstone" since.
Picture editor Chad Galster, ACE, joined the series in the midst of Season 1 and has since become one of Sheridan's closest collaborators, working on subsequent seasons of "Yellowstone" and the first season of "1883" as well as serving as the editor of the filmmaker's most recent feature, "Those Who Wish Me Dead" (2021), starring Angelina Jolie.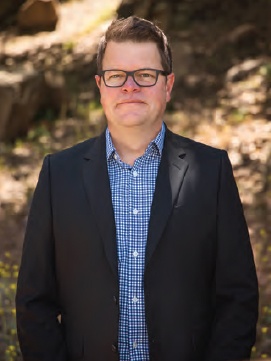 "The word 'authenticity' is used a lot about our show, and rightly so," Galster said. "Taylor is not some guy who just read about cowboys. Taylor has been on horse-back his entire life. He understands that world, these people, intimately."
And, because of the way Season 1 was delivered, Roach and picture editor Evan Ahlgren (who has since left the show) had something of a crash course on Sheridan's take on the modern West. "They weren't shooting one episode at a time," Roach said. "They were shooting everything at once, and [Ahlgren] and I just kind of tag-teamed the scenes that came in every day. We edited, and kept up to camera, and did pretty much the whole season that way. That's why [all the editors] were credited on each episode."
Midway through Season 1, Galster — who joined the show after being recommended to Sheridan by a mutual friend — entered the picture, first as a "finishing editor" who executed Sheridan's final notes on each episode. "It's been a part of my relationship with Taylor from the get-go," Galster said. "He has a lot of things moving at all times, so it's just about distilling down the post-production work to one persona, really."
Although Galster soon began editing his own episodes from start to finish, he still helps guide each episode to the finish line, whether he originated a cut or not. In addition to Ahlgren, Galster, and Roach, the other picture editors to have worked on "Yellowstone" over its four seasons are Tim Bartlett, John Coniglio, ACE, Michael N. Knue, ACE, and Chris G. Willingham, ACE.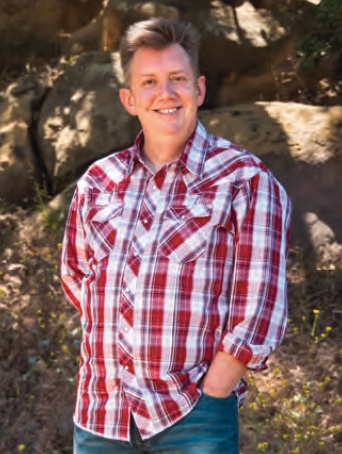 Prior to the pandemic, all of the picture editors working on a given season worked in the same office, but when the virus necessitated remote working, some of that in-person collaboration ended—though not Galster's role as the last person to help steer a show to port. "The relationship that I had with Taylor didn't change, so I would fly to Texas, sometimes every 10 days to two weeks," Galster said. "I would work with him on whatever episode had to be finished next."
Starting with the third season, the picture editors settled into a more routine workflow where each was responsible for their own episode. From the outset, the story was sufficiently complex to necessitate unusually long episodes that quickly exceeded the parameters given by Paramount. "The first season, they gave us a time," Roach said. "I think it was 43 minutes, and the editor's cuts, on all of the episodes, were over an hour: hour and three minutes, hour and four minutes. We got the episodes down to 57 minutes. As we started delivering these episodes to the network, and they realized the content and the story was so good and so fascinating and so well done that they actually bumped our time from 43 minutes to — they didn't even really care in Season 1." "Yellowstone" was big not just in terms of length of any given episode but the sweep of any single scene.
"'Yellowstone' exists in a spectacular environment, and it happens to be real," Galster said. "Nothing against green-screen, but this is a real world. We show that off as often as we can. . . . In every season, every episode, every scene of 'Yellowstone,' the land is what is at stake, and that is what this family is fighting for."
Roach characterizes Sheridan as having a "film mentality." "It's so beautiful, Montana," Roach said. "Every location is beautiful, and he definitely made it a point to shoot that and capture that. Our job as editors is definitely to make that happen." Roach points to Sheridan's dislike for cutting from one interior to another interior; although such cuts happen once locations have been established, Sheridan prefers to have exterior bridge scenes between interiors. "I've found over the first season, and through all four, that he doesn't mind using two or three shots — actually three, if at all possible — to open a scene," Roach said. "It makes it a more elegant television show. It's not like TV. It's not normal television."
Even so, Galster said that the team will select takes based on the quality of the performance above all else, and the editor enjoys stitching together quiet moments between characters as much as large action scenes. "In the first episode of Season 4, there's a pretty phenomenal shootout that was a hell of a lot of fun to put together," Galster said. "But in that same episode, there's a quiet scene in the bar with Beth, where her performance is just devastatingly powerful, and I loved putting that one together just as much."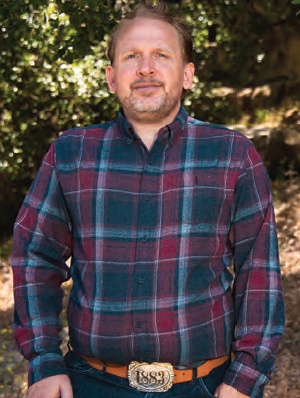 For his part, supervising sound editor King — like Roach, a fixture on the crews of Clint Eastwood's films — saw his task as creating a cinematic sound while working within the parameters of broadcast television. "On one of the larger Clint shows, we have five weeks of mixing on a mixing stage, whereas in TV world, one episode, which is half the length, is getting three days," said King, who must prioritize the "big picture stuff" while, when possible, reusing sounds when he can.
'I've never cried editing a feature. I was in tears editing this show.'
"Oh yeah, the door from the bunkhouse — that exists in this episode," King said. "We go to Episode 3.03. We find the scene. We grab the door. We put it where we need to do it. We move on to the next door." The upshot, though, is that the sound world is cohesive across multiple episodes and seasons. "It gives me the ability to go back to the identical palette and make sure that that door that they always go through sounds similar every single time," he said. "I don't want us to one time be a glass-sounding door, and the next time it's a wood-sounding door. You've got to make sure that continuity is there."
The quest for authenticity extends even to the sounds used to represent horses "talking" to each other in the series. Instead of the canned sounds used for horse scenes in many movies and TV shows, King has gone for subtler, more realistic sounds. "Our wonderful executive producer, Michael Friedman, has a whole lot more experience on horses than I do," King said. "He has been able to lead us down the path: 'This is more of a scared horse vocal. Let's not go this way. This is how they're nickering and talking to each other in a barn.' As a dude from Van Nuys, it's been quite the learning experience."
Music editor Clausen praises composers Brian Tyler and Breton Vivian for their "beautiful music," noting that the show has used more and more scoring with each new season. "The first season we probably only averaged 15 to 23 minutes of score," Clausen said. "Taylor really let the actors and the dialogue and the story tell these scenes. Now, on Season 4, sometimes we're having 43, 50 minutes of score, plus songs."
Roach praises the contributions of the sound and music editors to fill out the sonic world of the show. "My whole job is so much fun because I see how it comes out," Roach said. "Of course, there are temp sounds and there is temp music, but it's a whole other level once we turn it over to the pros."
It all adds up to a show that viewers across America have embraced — and the editors, as the show's biggest fans, understand why. "Whenever you put Kevin Costner in front of the camera on television, and then you add country and horses, you can't go wrong," Roach said. "You add a little action in there to boot, and it's kind of a win-win situation."