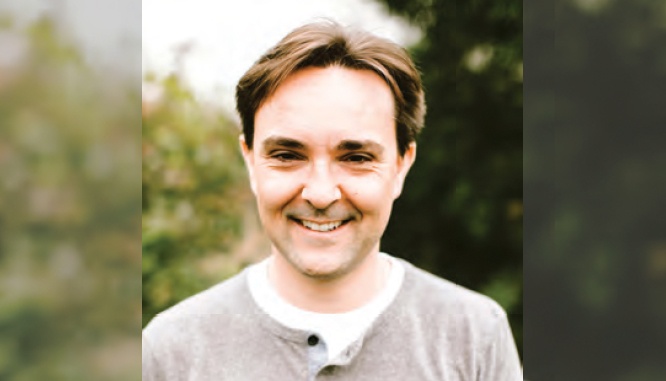 By Christian Masini
I came of age during the lightsaber and whip era of film history. Blockbusters from "Jaws" to "Star Wars" and "Raiders of the Lost Ark" excited and dazzled me. Aliens could be lovable and terrifying. Caped crusaders were brooding and virtuous. I spent many lazy Saturdays at the local cineplex in Mission Viejo, Calif. When I was growing up, Hollywood felt so far away because the films themselves were so otherworldly. The notion that someone could write and capture these images was mind-blowing to me.
Little by little, I began to deconstruct what I was seeing. Photography, costumes, music: these made sense to me. I understood why they were needed for "world building," and vaguely, how they were brought to screen. But what about that feeling I got when events went sideways for my favorite heroes? When my heart is racing, what ineffable and invisible filmmaking technique causes that reaction? Attempting to answer those questions has occupied my personal and professional life since childhood.
Santa Margarita Catholic High School was where my search began. The substantial resources of Eagle Television were rare for most high schools. When teenagers weren't recreating the opening credit sequence to "The A-Team," the equipment was used by the Archdiocese of Orange County to broadcast events to parishioners. Fair trade, I suppose.
I started out cutting football highlights for my high school team. They were two-minute reels that got the jocks pumped for the next game. I learned on a linear, tape-to-tape Matrox system. It was computer-based, but only stored edits and no media. If I wanted to change an edit, I had to re-record the entire timeline back to tape. It forced me to patiently and painstakingly choose every frame, a skill that serves me well today. At 14, I knew I had an affinity for the technical and detail-oriented aspects of video production. I began to see shooting and editing short films as more than an elective or after-school program. It became a hobby, and for the first time in my life, I was good at something. My decision to pursue a career in the film industry was a no-brainer.
Chapman University (Film and Media Arts) in 1999 was a scruffy place with a chip on its shoulder. It didn't have the reputation of USC or NYU. It certainly didn't have the resources. What it did have was freedom. The freedom to create as much as I could, as often as I wanted. Midway through my freshman year, I spent all of my time editing. By my senior year, I had set up shop in a bay that I never vacated. Film school immersed me in the craft of filmmaking, but the killer feature was the lifelong friendships I came away with. One such friendship was with Michael Mohan.
I was in awe the first time I stepped onto the Fox lot. The massive, looming murals have an eerie quality. They almost whisper to you as you walk by, and all of them under the shadow of Nakatomi Tower (AKA the Fox Plaza building). It was 2003, and I was starting an internship at Fox Search Lab. By then, Mohan had graduated and was working there as the assistant to the director of the lab. I spent my days editing interviews with filmmakers and learning from the first of many important mentors in my life, Jacek Kropinski. During this time, I connected with the trailer house Mocean, and quickly found myself working in film advertising.
Over the next 14 years, I gradually built my career in trailer editing. All the while, I was collaborating with Mohan on his various short- and long-form projects. By 2017, he and co-creator Ben York Jones created the Netflix series "Everything Sucks!" and I was brought on board to cut episodes. Finally, I had the opportunity (and qualified) to join the Motion Picture Editors Guild. It had been an ambition of mine for many years.
I now jump between advertising and long-form on a regular basis. In February of 2021, I completed "The Voyeurs" for Amazon. Since then, I've been cutting for Disney's in-house (marketing and advertising) team, The Hive. It's challenging to boil down the essence of a film or series to just two-and-a-half minutes or less. The very best make it look effortless. It is that training I am so thankful for, and I know I'm a more capable editor for it.
Without mentors, friends, and fellow members, I would not be where I am today. The truth is, I've been lucky. Lucky to have had the film education I needed to succeed. Fortunate to meet and collaborate with so many wonderful storytellers, and a strong union that supports all of our endeavors. I'm still chasing after that elusive and indefinable feeling, but it's not a question for a single person to answer. Unlocking the secret to storytelling is a collective journey. A union of purpose and discovery.
Christian Masini is a picture and trailer editor working in Los Angeles. He can be reached at: cpm.editor@gmail.com.