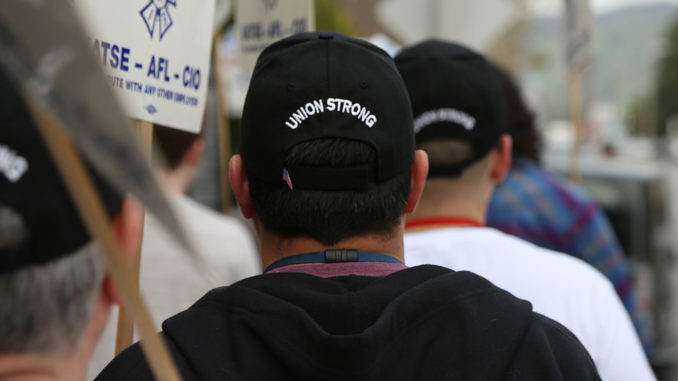 By Tris Carpenter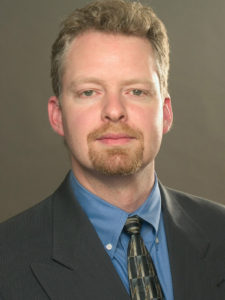 One late afternoon in March, I took a ride from Hollywood down the 710 Freeway to Long Beach. Those of you who know Southern California traffic know that the 710 is a notorious mess about 5:00 p.m., but I had important business to attend to in that fair city, and there was simply no better time to make the trip.
The fact is, instead of my usual organizing activity, I was on an educational mission; the Editors Guild is invited several times a year to send representatives to different colleges and schools around the country to speak about the union and the film business. That night I was scheduled to speak at the monthly meeting of the Long Beach City College Filmmakers Association.
When I got there, I quickly figured out that this was not a typical class. In fact, the LBCC Filmmakers Association is a student organization run by volunteers, and they even have their own film festival, which was held in April. I was met by Erika Concha, LBCCFA President (who herself is looking to become an editor), and was introduced to the amazing group of about 35 students who attended my 6:30 p.m. presentation––scheduled appropriately late in the day so people could come after their regular classes had finished up.
These very bright and very motivated students listened intently to my short talk and then proceeded to ask dozens and dozens of questions about the Guild and the IATSE, the film business, and how they might make their way from Long Beach to Hollywood. While one or two of them were already involved in this business (one even has a SAG card already), the rest were simply trying to figure out a way "in," and I was the first person most of them had met from an entertainment industry union.
These people, at least those who do manage to find a way into this crazy business, are the future of this Guild.
The scene in Long Beach is repeated dozens of times each year as we visit schools and colleges in several cities. This past year, aside from Long Beach, Guild representatives have spoken at UCLA, Otis School of Design and the American Film Institute in Los Angeles, Video Symphony in Burbank, California, Brooks Institute in Ventura, California, Columbia College in Chicago, New York University, the Ghetto Film School, the Borough of Manhattan Community College, Medgar Evers College, City University of New York and Manhattan Edit Workshop in New York, and North Carolina School of the Arts.
Of course, part of the reason we do this sort of outreach is so that people who are clearly making a concerted effort to get into the business have a favorable first impression of the Guild and the other unions before they really start working. Part of the goal is to have long-term benefits for our organizing efforts.
But this outreach directly benefits the people, too, long before they get to our doors. It benefits them because they come to understand that people in this industry really do have rights on the job, that not everybody works for free just because the film is "important," and that it is critical, early in one's working life, to stand up for oneself.
But probably the most important reason is that these people, at least those who do manage to find a way into this crazy business, are the future of this Guild. Some of them will eventually become members of this organization; some might even become leadership. In fact, right now we have a few people on our Board of Directors and staff who have been involved in organizing campaigns. I think our Guild is stronger for their presence, their commitment to the union ideals and their genuine concern for their fellow members.