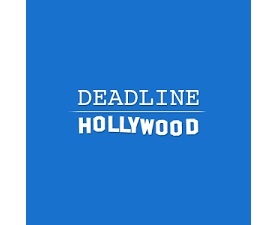 Reprinted from Deadline Hollywood by David Robb on March 13, 2021.
"In the hardest year, Hollywood's unions had their finest hour," writes David Robb in Deadline Hollywood. "Together and separately, they navigated those first uncertain days of the entertainment industry shutdown a year ago this week and came together with the major companies to develop protocols to get their members back to work as safely as possible. Their rallying cry was, 'We're all in this together.'
"By the end of that first terrible week, tens of thousands of their members would find themselves suddenly unemployed, with no end in sight to the staggering loss of jobs.
"A report from the nonprofit Americans for the Arts estimates that 63% of the arts work force remained fully unemployed as of December and that 95% had reported income loss because of the pandemic. According to the report, the average arts worker lost $22,000 in creativity-based income last year. IATSE alone reported that 120,000 of its 150,000 members were out of work by the end of that first week as film and television production ground to a halt and theatrical venues shuttered everywhere. …