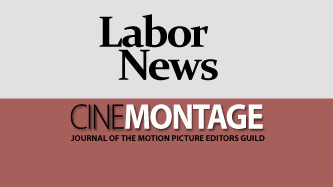 Reprinted from Deadline Hollywood by David Robb on September 2, 2020.
SAG-AFTRA members have voted overwhelmingly – 87.68% to 12.32% – to ratify a new TV animation contract covering network, basic cable and streaming shows.
Animation, and the voice-over work provided by actors, is one of the few sectors of the entertainment industry that didn't grind to a halt during the coronavirus shutdown. The terms of the new three-year pact, which had been unanimously approved by the union's executive committee, are retroactive to July 1, 2020. The union did not provide the actual vote totals.
"This is a strong, future-focused agreement with significant gains for our members," said SAG-AFTRA president Gabrielle Carteris. "It applies scale wages to more productions, lowers budget thresholds for half-hour HBSVOD programs and delivers additional money for the use of interstitial programs in new media." …